Reported by: The Gateway Pundit
Former NFL player, pastor, and US Congressional Candidate Jerone Davison just released an incredible new ad defending gun rights and exposing the party of white supremacy and the KKK.
Jerone is the MAGA Republican candidate running in Arizona's Congressional District four against Democrat incumbent Greg Stanton.
In the ad, Davison protects his home from racist KKK Democrats using his AR15. Thank God for our second amendment!
Davison: Democrats like to say that no one needs an AR15 for self-defense, that no one could possibly need all 30 rounds. But when this rifle is the only thing standing between your family and a dozen angry Democrats in Klan hoods, you just might need that semi-automatic and all 30 rounds.
Davison told The Gateway Pundit, "when I grew up in the south, the KKK would be coming through, and everybody in our community would be scared and afraid, but I wasn't afraid because my father had guns in the house and guns made me feel safe." He continued, "The past is still relevant today because the Democrats are still terrorists."

The Gateway Pundit reported that Congress and the Senate voted to pass the most extensive federal gun restrictions in decades last month. About 30 RINOs sided with Democrats to take our rights away.
We need true patriots in Congress to protect our gun rights.
Donate to Jerone's campaign here.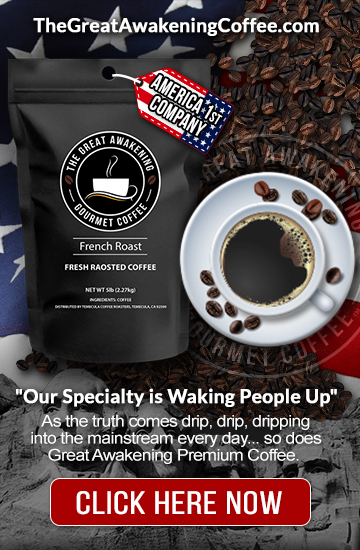 In Case You Missed It:
TWICE as Many Vaccine Deaths as Covid Deaths in U.S. Households, Poll Finds
England: Excess Deaths on the Rise But NOT Because of COVID – Experts Call for Investigation
For breaking news from one of the most over the target and censored names in the world join our 100% Free newsletter at
Also follow us at Gab
Follow us on Gab.com
, Like, comment, and subscribe.
Newsletter
, The best way to get the information you want.
Telegram
, Join our Telegram chat
Shop Patriot and Detox the Deep State by shopping with our sponsors.
RedPillLiving.com
, Home of Sleepy Joe – the world's most powerful all natural sleep formula and The Great Awakening Gourmet Coffee for Patriots.
GreenPillLiving.com
, High Potency Full Spectrum CBD.
TheGreatAwakeningBooks.com
, Censored Books for Patriots.
TheGreatAwakeningCoffee.com
, Gourmet Coffee for Patriots!
The Serapeum.com
, The Hidden History of Man & The Mystery Babylon Religion of The Deep State.