Reported By: Daily Caller
A new bill filed on Monday would give Florida Governor Ron DeSantis extraordinary powers over the management of the Walt Disney Corporation's special district.
Disney operates Reedy Creek Improvement District, a special autonomous area within Florida over which Disney can exercise considerable discretionary power, according to ABC News. The 189-page bill would give the governor power to appoint his own committee approved by the Florida Senate to run the district; Disney currently chooses its own committee representatives.
The bill will ensure that each representative of the new committee will not have any previous relationship with Disney in the past three years and will tend to the district's financial responsibilities, according to ABC News. The district's name could also change to "Central Florida Tourism Oversight District."
This legislation comes after Disney's public criticism over the Parental Rights in Education Law, labeled as the "Don't Say Gay Bill," which banned discussions on gender identity and sexual orientation in K-3 classrooms. Disney denounced the law as discriminatory and said it "should never have passed and should never have been signed into law."
DeSantis' office contends that the bill is meant to make Disney more accountable, according to ABC News. The new committee would impose taxes on Disney to begin possible road projects in the area.
The legislation is likely to become law thanks to a Republican majority in both chambers of the legislature.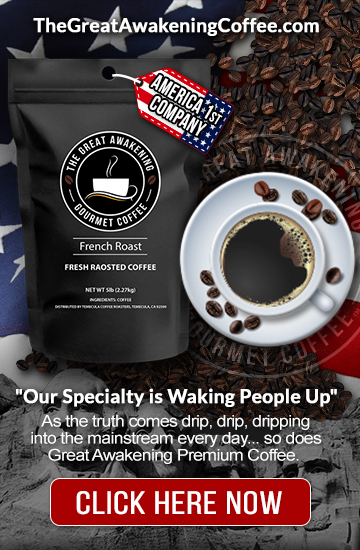 In Case You Missed It:
Hunter Biden's art dealer refuses to give buyer names to House committee
What's Going On? US Military NOW SAYS There Were SIX China Spy Balloons Spotted During Trump Years – BUT NO ONE WAS NOTIFIED
For breaking news from one of the most over the target and censored names in the world join our 100% Free newsletter at
Also follow us at Gab
Follow us on Gab.com
, Like, comment, and subscribe.
Newsletter
, The best way to get the information you want.
Telegram
, Join our Telegram chat
Shop Patriot and Detox the Deep State by shopping with our sponsors.
RedPillLiving.com
, Home of Sleepy Joe – the world's most powerful all natural sleep formula and The Great Awakening Gourmet Coffee for Patriots.
GreenPillLiving.com
, High Potency Full Spectrum CBD.
TheGreatAwakeningBooks.com
, Censored Books for Patriots.
TheGreatAwakeningCoffee.com
, Gourmet Coffee for Patriots!
The Serapeum.com
, The Hidden History of Man & The Mystery Babylon Religion of The Deep State.