House Republicans have introduced a bill that would command legions of federal employees to stop teleworking and return to the office. 
The Stopping Home Office Work's Unproductive Problems Act — or "SHOW UP Act" — was introduced by Kentucky Rep. James Comer, who chairs the House Committee on Oversight and Accountability.
"Americans have suffered from the federal government's detrimental pandemic-era telework policies for federal bureaucrats," said Comer. "President Biden's unnecessary expansion of telework crippled the ability of departments and agencies to fulfill their responsibilities and created cumbersome backlogs."
The bill gives federal employees who worked in person prior to the pandemic 30 days to get back to the office. A November Federal News Network survey found that 60% of feds were working in a "hybrid" environment, with a third working entirely remotely.
Comer says Oversight Committee members have received whistleblower reports indicating that General Service Administration's (GSA) chief Robin Carnahan has spent the majority of her time away from Washington, DC.   
The SHOW UP Act would also direct federal agencies to study the impact of tele-work on their missions and report their findings to Congress. "The federal government's expansion of telework during the pandemic has delayed critical assistance to veterans, tax refunds, passport applications, and other basic services," said Comer's office.
Agencies would also have to provide data on locality pay received by federal employees — who may not actually be spending much time in that locality at all.
Locality pay is a substantial layer of compensation that's added to federal employees' base pay. As the name implies, it varies depending on where the job is located. The 2022 default locality pay for areas of the country without a customized percentage was 16.5% of base pay.
However, in Washington DC, it's a whopping 32.49% of base pay. For 2003, employees in the DC locality received one of the largest locality-pay hikes: 4.86%.
The SHOW UP Act alludes to an important question: How many purported Washington DC federal employees are receiving enormous locality pay while living somewhere else and phoning it in? That question isn't only relevant for DC: The same dynamic would apply federal employees in other localities who've left the big city to go live cheap somewhere else and only visit the office when required.
In 2021, the federal Office of Personnel Management said employees in "remote work" arrangements — a permanent arrangement with no expectation of coming to the office — should receive locality pay based on their remote location.
Things get murkier, though, where flexible "telework" is concerned. Telework usually requires reporting in-person twice every two weeks…unless that requirement is waived. Teleworking feds' locality pay is determined by the office location, not their home.
To that point, the SHOW UP Act says agencies must analyze costs attributable to "paying higher rates of locality pay to teleworking employees as a result of incorrectly classifying such employees as teleworkers rather than remote workers."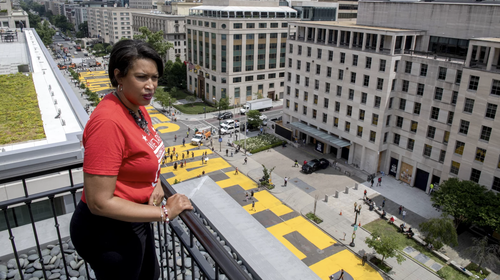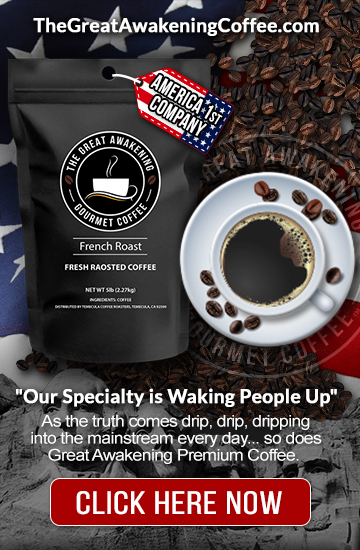 It isn't just Republicans who are itching to get federal employees out of their pajamas and back to work. Earlier this month, DC Mayor Muriel Bowser urged President Biden to kill the liberal telework policies that have left many office buildings nearly vacant, with corresponding impacts on the city economy. Otherwise, she wants government offices repurposed.
The SHOW UP Act, which has no future in a Democrat-controlled Senate, would bolster her case: It commands agencies to assess the cost of "owning, leasing or maintaining under-utilized real property." 
In Case You Missed It:
Adam Schiff Admits Possible National Security Jeopardized With Biden Documents
House Republicans Prepare To Execute Emergency Strategy For Breaching Debt Limit
For breaking news from one of the most over the target and censored names in the world join our 100% Free newsletter at
Also follow us at Gab
Follow us on Gab.com
, Like, comment, and subscribe.
Newsletter
, The best way to get the information you want.
Telegram
, Join our Telegram chat
Shop Patriot and Detox the Deep State by shopping with our sponsors.
RedPillLiving.com
, Home of Sleepy Joe – the world's most powerful all natural sleep formula and The Great Awakening Gourmet Coffee for Patriots.
GreenPillLiving.com
, High Potency Full Spectrum CBD.
TheGreatAwakeningBooks.com
, Censored Books for Patriots.
TheGreatAwakeningCoffee.com
, Gourmet Coffee for Patriots!
The Serapeum.com
, The Hidden History of Man & The Mystery Babylon Religion of The Deep State.