Two days after the US Navy said that IRGC operatives in the Gulf seized and then later let go of an American sea drone, there are fresh reports Friday of another major incident in regional waters.
"Iranian naval forces seized two unmanned US surveillance vessels it encountered during an anti-terror mission in an international waterway in the Red Sea, Iranian state TV says," according to Bloomberg.
#BREAKING: #Iran's Navy claims it seized but later released two U.S. surface drones in Red Sea, "accusing the unmanned vessels of jeopardizing maritime safety," Iranian state television reported on Friday, in the second such incident in days. Video below. https://t.co/HF5S7i8XmQ pic.twitter.com/Sk30Qm3d9m

— Jason Brodsky (@JasonMBrodsky) September 2, 2022
The high seas alleged intercept comes after Tehran was warned that US military activity in the region must cease or risk a potential incident.
"Iranian forces later released the vessels in a secure area State TV report shows video of a ship crew throwing two large objects overboard," Bloomberg adds.
This is the second major incident this week, after the US Navy's 5th Fleet said Tuesday it foiled an attempt by Iran's elite Islamic Revolutionary Guards (IRGC Navy) to capture an unmanned surface vessel as it traversed an area of the Persian Gulf. A US warship had been nearby, and a Navy helicopter deployed in response – at which point the Iranians let the drone go.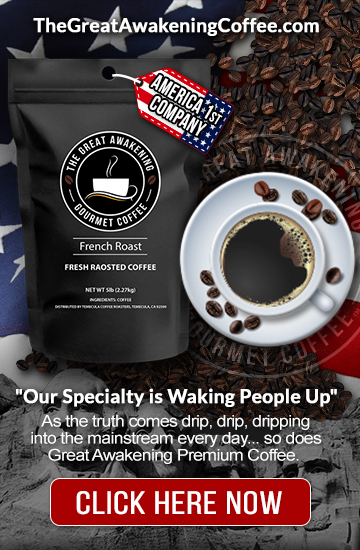 Regional sources are reporting what could be a separate incident that involved exchange of fire of the Red Sea Tuesday…
An Iranian naval flotilla foiled a pirate attack on an Iranian merchant vessel in the Red Sea, the navy said, adding that the invading boat with 12 armed people on board "left the area" after the escort flotilla, "headed by the Jamaran destroyer… opened fire" at the vessel.

— Iran International English (@IranIntl_En) September 2, 2022
It's as yet unclear the type of US sea drones temporarily captured by Iranian forces Friday, but Tuesday's incident involved a large Saildrone Explorer USV (unmanned surface vehicle). which is a newly developed and deployed US-manufactured high tech data collection system which utilizing AI to autonomously gather oceanic and other intelligence.
In Case You Missed It:
Watch: CNN Caught Color-Shifting Biden's Hell-Red Rant Mid-Speech
Trump Lawyer Claims She 'Diligently Searched' Mar-a-Lago In May, Days Before DOJ Subpoenaed Trump
For breaking news from one of the most over the target and censored names in the world join our 100% Free newsletter at
Also follow us at Gab
Follow us on Gab.com
, Like, comment, and subscribe.
Newsletter
, The best way to get the information you want.
Telegram
, Join our Telegram chat
Shop Patriot and Detox the Deep State by shopping with our sponsors.
RedPillLiving.com
, Home of Sleepy Joe – the world's most powerful all natural sleep formula and The Great Awakening Gourmet Coffee for Patriots.
GreenPillLiving.com
, High Potency Full Spectrum CBD.
TheGreatAwakeningBooks.com
, Censored Books for Patriots.
TheGreatAwakeningCoffee.com
, Gourmet Coffee for Patriots!
The Serapeum.com
, The Hidden History of Man & The Mystery Babylon Religion of The Deep State.