President Joe Biden falsely claimed Saturday that supporters of former President Donald Trump killed police officers during the January 6th riots on Capitol Hill.
The president spoke about the January 6th protests during his commencement speech at the University of Delaware.
He said:
A mob of insurrectionists stormed the Capitol, the very citadel of democracy. Imagine what you'd be thinking today if you had heard this morning before you got here that a group of a thousand people broke down the doors of the parliament of Great Britain, killed two police officers, smashed and ransacked the office of members of the British Parliament or any other, what would you think? What would you think?
Biden has previously made the false claim about Trump supporters killing police officers.
U.S. Capitol Police Officer Brian Sicknick died a day after the attack, but his death was afterward determined to be from natural causes: two strokes at the base of his brain stem caused by a clot in an artery.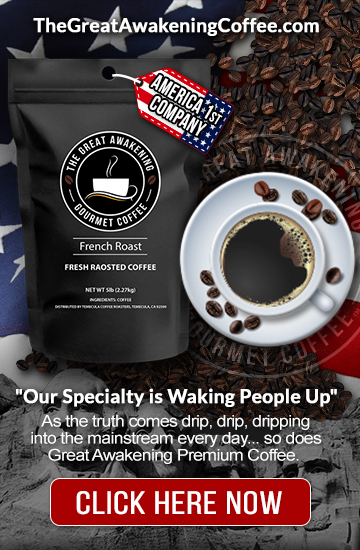 News, Breaking News, Breaking, Monkeypox, Plandemic 2, Scamdemic 2, Dustin Nemos, Nemos News Network, Joe Biden, Falsely Claims, January 6
Four police officers, serving either the Capitol Police or the Washington Metropolitan Police force, died by suicide in the weeks following the attacks.
In Case You Missed It:
Vladimir Putin 'losing his sight' and 'given three years to live by doctors'
Davos Reveals Building-Blocks For "Green" Social-Credit System
For breaking news from one of the most over the target and censored names in the world join our 100% Free newsletter at
Also follow us at Gab
Follow us on Gab.com
, Like, comment, and subscribe.
Newsletter
, The best way to get the information you want.
Telegram
, Join our Telegram chat
Shop Patriot and Detox the Deep State by shopping with our sponsors.
RedPillLiving.com
, Home of Sleepy Joe – the world's most powerful all natural sleep formula and The Great Awakening Gourmet Coffee for Patriots.
GreenPillLiving.com
, High Potency Full Spectrum CBD.
TheGreatAwakeningBooks.com
, Censored Books for Patriots.
TheGreatAwakeningCoffee.com
, Gourmet Coffee for Patriots!
The Serapeum.com
, The Hidden History of Man & The Mystery Babylon Religion of The Deep State.
Source Article: Click Here