Under a recent court order, Twitter is now required to provide Elon Musk with access to documents compiled by a former executive that Musk says is a key figure in calculating the number of fake accounts that permeate the platform.
The executive, former General Manager of Consumer Product Kayvon Beykpour, quickly disappeared from the halls of Twitter in April of this year when it was announced that Musk would be seeking to purchase the company. Beykpour was described in Musk's court filings as one of the executives "most intimately involved with" determining the amount of spam and bot accounts on Twitter.  Though the court denied Musk access to 21 other people involved in the company, it would appear that the battle over the social media giant is just beginning.
Musk has accused Twitter of misrepresenting their user numbers, which they claimed only made up around 5% of their total traffic.  Musk asserted that the amount of bots was much higher, and noted that Twitter seemed to be stalling access to vital data while trying to rush litigation in a bid to force a sale before the company had to relinquish all the required information.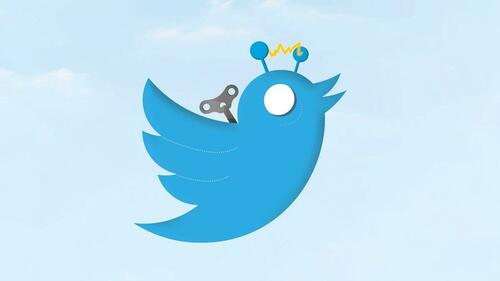 Suspicions on Twitter's user numbers have been growing for some time.  Twitter changed the way it manages and calculates such numbers in 2019 as their users began to decline.  The company has suffered ongoing profit losses in recent years –  In 2020 the company faced a net income loss of over $1.14 billion. In 2021 there was an income loss of $221 million. Twitter still claims it earns a profit, but this is primarily derived from stock buybacks and state and federal government subsidies.
It is possible that the amount of data that Musk has received is enough to support claims that the company is built on a foundation of sand and that it has a high rate of fake accounts? If true, shares in Twitter could suffer a precipitous decline. Could the company be trying to compel Musk to finish his buyout before fake user numbers are fully exposed? Stay tuned…
In Case You Missed It:
IRS recruiting video shows exactly why we do not want 87,000 more agents
Feds Cut Water Deliveries To Arizona And Nevada, May Impact Food Production
For breaking news from one of the most over the target and censored names in the world join our 100% Free newsletter at
Newsletter
, The best way to get the information you want.
Also follow us at Gab
Follow us on Gab.com
, Like, comment, and subscribe.
Telegram
, Join our Telegram chat
Shop Patriot and Detox the Deep State by shopping with our sponsors.
Protect your future with ITM Trading
, If you haven't prepared for the collapse, you're out of time... BUY GOLD and SILVER NOW!
RedPillLiving.com
, Home of Sleepy Joe – the world's most powerful all natural sleep formula and The Great Awakening Gourmet Coffee for Patriots.
TheGreatAwakeningCoffee.com
, Gourmet Coffee for Patriots!
The Serapeum.com
, The Hidden History of Man & The Mystery Babylon Religion of The Deep State.