Ronna McDaniel just won a fourth term as the Republican National Committee Chairman on Friday, beating top challenger Harmeet Dhillon and longshot candidate Mike Lindell in a secret ballot vote at the party's annual winter meeting.
The win makes McDaniel the longest-serving GOP chair since the 19th century, and will now join Senate Majority Leader Mitch McConnell (R-KY) and House Speaker Kevin McCarthy (R-CA) in formulating a strategy in the hopes of recovering from the GOP's dismal performance in the November midterm elections.
The win comes despite comments from increasingly influential Florida Governor Ron DeSantis, who said on Thursday that it's time for Republican National Committee chair Ronna McDaniel to give up the mantle and make way for new leadership.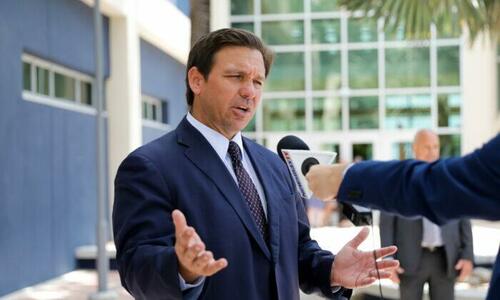 "We've had three substandard election cycles in a row: '18, '20, and '22," DeSantis told TPUSA founder Charlie Kirk in an interview. "Given the political environment of a very unpopular president in Biden, huge majorities of the people think the country is going in the wrong direction—that is an environment that's tailor-made to make big gains in the House and the Senate and in state houses all across the country, and yet that didn't happen."
"I think we need a change," he continued, adding "I think we need to get some new blood in the RNC."
https://twitter.com/charliekirk11/status/1618673930998525952?ref_src=twsrc%5Etfw
As Michigan GOP chair, former President Donal Trump personally selected McDaniel to lead the committee after he won the White House in 2016. While campaigning for her own reelection, she promoted stability within the party, while attorney and committee member Harmeet Dhillon, McDaniel's primary challenger, was running an 'insurgent' campaign – stressing the urgent need for change within the GOP following the disappointing 2022 midterms.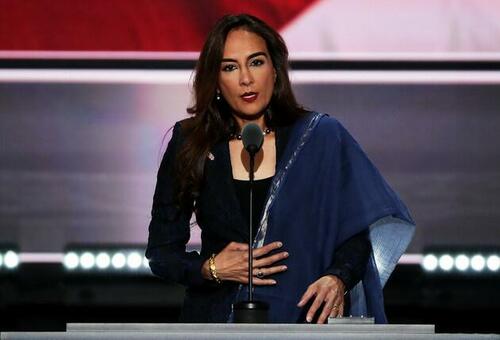 "I've been incredibly supportive of Ronna," Dhillon told Fox News in a sit-down interview. "But you know, at the end of the day, like I said, this isn't school. You don't get a gold star forever. You don't get to stay in your job forever. If you continuously under perform what you promised your clients, they don't hire you the next time around."
McDaniel's supporters argued she was best positioned to move the party forward because of her resource allocation and solid working relationship with state party leadership. -NBC News
Longshot candidate Mike Lindell also threw his hat in the ring.
"I like what Harmeet Dhillon has said about getting the RNC out of D.C." he said. "Why would you want to have your headquarters in the most Democrat city in America? It's more Democrat than San Francisco is!"
In Case You Missed It:
Watch: Leftist Talking Heads Claim Letting Trump Back On Facebook Will "Destroy Democracy"
Highly-Cited 'Hamilton 68' Russiagate Tracker Is Total Hoax: Taibbi
For breaking news from one of the most over the target and censored names in the world join our 100% Free newsletter at
Newsletter
, The best way to get the information you want.
Also follow us at Gab
Follow us on Gab.com
, Like, comment, and subscribe.
Telegram
, Join our Telegram chat
Shop Patriot and Detox the Deep State by shopping with our sponsors.
Protect your future with ITM Trading
, If you haven't prepared for the collapse, you're out of time... BUY GOLD and SILVER NOW!
RedPillLiving.com
, Home of Sleepy Joe – the world's most powerful all natural sleep formula and The Great Awakening Gourmet Coffee for Patriots.
TheGreatAwakeningCoffee.com
, Gourmet Coffee for Patriots!
The Serapeum.com
, The Hidden History of Man & The Mystery Babylon Religion of The Deep State.