Last Friday, Wells Fargo customers started complaining about missing money from their accounts. Wells Fargo has publicly acknowledged that customers are missing money from their accounts but did not provide customers with a timeline for fixing the issue. Silicon Valley Bank also collapsed on Friday.
When Wells Fargo customers logged into their bank accounts Friday, they were greeted with a message that read. "If you see incorrect balances or missing transactions, this may be due to a technical issue and we apologize. Your accounts continue to be secure and we're working quickly on a resolution."
Friday's Wells Fargo statement to customers uses the interesting language "this may be due to a technical issue." However, so far, the bank has announced no other "may be issues" as a possible cause for why Wells Fargo customers' money is missing.
Friday was one of the darker days in American financial history. Silicon Valley Bank's failure was the most significant financial institution collapse since 2008.
Friday's grim financial news prompted Twitter users to start sharing a video from 2020 of former President Trump talking about America's economic future "All this incredible job we have done will go down like that. It will be a terrible sight. It might even be a 1929 situation, but you will have a crash like you have never seen before. If you put the wrong person in office, you will see things you would not have believed are possible." Trump said in the video.
Bank Panic! Is this Donald Trump prediction about to come true?

SVB, First Republic Bank, Signature Bank, JPMorgan, Wells Fargo, Bank of America & Citigroup all losing HUGE. It was the worst day for bank stocks since 2020 which fell over 4% Per FBN. pic.twitter.com/CogDtMf9GP

— SweetPeaBelle (@SweetPeaBell326) March 10, 2023
Friday's Wells Fargo and Silicon Valley Banks news also prompted Twitter users to share a 2008 clip from the tv show South Park. The clip shows the local South Park bank losing all its customers' money. "Another crazy thing South Park wrote that came true." One Twitter user wrote.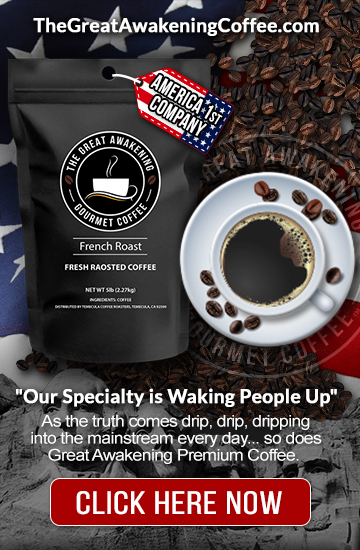 Wells Fargo right now pic.twitter.com/B0JT9R4j9e

— Nord Woods (@nordwoods) March 10, 2023
In Case You Missed It:
Trump Publishing Private Letters From High-Profile Figures Including Kim Jong Un, Hillary Clinton, Oprah
House Dems to Boycott Congressional Hearings on Border Crisis
For breaking news from one of the most over the target and censored names in the world join our 100% Free newsletter at
Also follow us at Gab
Follow us on Gab.com
, Like, comment, and subscribe.
Newsletter
, The best way to get the information you want.
Telegram
, Join our Telegram chat
Shop Patriot and Detox the Deep State by shopping with our sponsors.
RedPillLiving.com
, Home of Sleepy Joe – the world's most powerful all natural sleep formula and The Great Awakening Gourmet Coffee for Patriots.
GreenPillLiving.com
, High Potency Full Spectrum CBD.
TheGreatAwakeningBooks.com
, Censored Books for Patriots.
TheGreatAwakeningCoffee.com
, Gourmet Coffee for Patriots!
The Serapeum.com
, The Hidden History of Man & The Mystery Babylon Religion of The Deep State.