With Republican candidates Joe Lombardo and Adam Laxalt ahead in their respective gubernatorial and U.S. Senate races, Nevada's elections will go down to Clark County, which includes Las Vegas and the bulk of the state's population. While both incumbent Democrat Governor Steve Sisolak and Senator Catherine Cortez Masto have underperformed expectations in Clark County, a "flood" of mail-in votes remain outstanding. Election officials have stated that it could take "days" to get a final tally, prompting questions.
With 77% of precincts reporting, GOP Senate candidate Adam Laxalt currently leads by about 23,000 votes, garnering 49.88% of the vote to Cortez Masto's 47.19%. The situation looks better for GOP gubernatorial candidate and former Clark County Sheriff Joe Lombardo, who holds a lead of nearly 40,000 votes over Democrat incumbent Steve Sisolak.
While both Republican candidates currently lead, the race is far from over, as a sizable number of mail-in ballots are reportedly outstanding in Clark County. "Overwhelmed election officials in Nevada say that they have been flooded by thousands of mail-in ballots, and that it may take several days to count the votes and upload results," reported the New York Times.
Last year, the Nevada began requiring that mail-in ballots be sent to all registered voters. While ballots must be postmarked by Election Day, they will be counted if they arrive as late as Saturday.
It is unclear exactly how many ballots remain outstanding in Clark County, and it is possible that more mail-in ballots will arrive over the course of the week. While this is good news for Democrats, Catherine Cortez Masto is currently winning Clark County by about five percentage points. Biden carried the county by 10 in 2020.
Mail-in votes also remain outstanding in Washoe County, which includes Reno.
"Jamie Rodriguez, the interim registrar of voters in Washoe County, said she was expecting roughly 16,000 mail-in ballots to arrive on Election Day," the New York Times reported. She said that those votes would not be counted until Thursday because poll workers were so behind.
"Understand that whatever results posted tonight, if there are close races, there are definitely still a large number of votes to be counted," Rodriguez said on Tuesday night.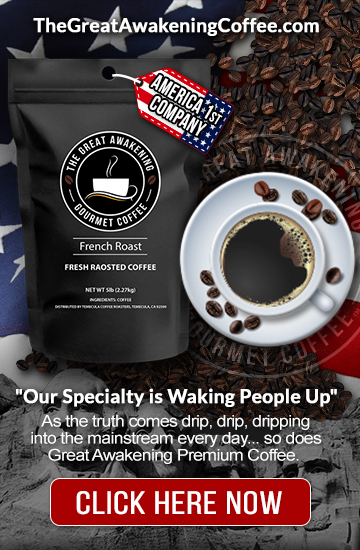 GOP chances of taking the senate all but hinge on the Nevada race after Dr. Mehmet Oz was defeated in Pennsylvania. Herschel Walker and Raphael Warnock will officially head to a runoff, which could decide control of the senate for a second straight cycle if things go well for Republicans in Nevada and Arizona.
In Case You Missed It:
Silent War Ep. 6268: Election Fraudwave, The Republic is Dead. We Are Enslaved. Rock Bottom Is Here
Why Society Needs Conspiracy Theories & Conspiracy Theorists
For breaking news from one of the most over the target and censored names in the world join our 100% Free newsletter at
Also follow us at Gab
Follow us on Gab.com
, Like, comment, and subscribe.
Newsletter
, The best way to get the information you want.
Telegram
, Join our Telegram chat
Shop Patriot and Detox the Deep State by shopping with our sponsors.
RedPillLiving.com
, Home of Sleepy Joe – the world's most powerful all natural sleep formula and The Great Awakening Gourmet Coffee for Patriots.
GreenPillLiving.com
, High Potency Full Spectrum CBD.
TheGreatAwakeningBooks.com
, Censored Books for Patriots.
TheGreatAwakeningCoffee.com
, Gourmet Coffee for Patriots!
The Serapeum.com
, The Hidden History of Man & The Mystery Babylon Religion of The Deep State.