Merrick Garland, the United States attorney general, appointed Jack Smith to be the special counsel to oversee the DOJ's investigation into former President Donald Trump and his alleged involvement in the January 6th protests and allegedly holding onto classified government documents.
Garland announced Friday that Jack Smith would be the special counsel that will help determine whether or not Trump should be indicted.
Smith's bias may be put under the spotlight due to his wife, Katy Chevigny, holding connections to President Joe Biden and the Obama family.
FEC data has revealed Smith's wife, Katy Chevigny, donated to Joe Biden's 2020 presidential campaign.

Additionally, Chevigny is listed as a producer on Michelle Obama's documentary, Becoming, which was released in May of this year.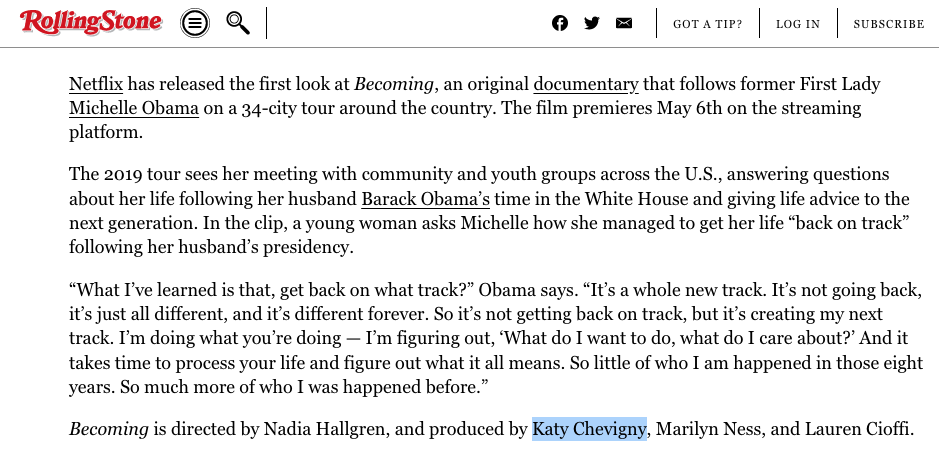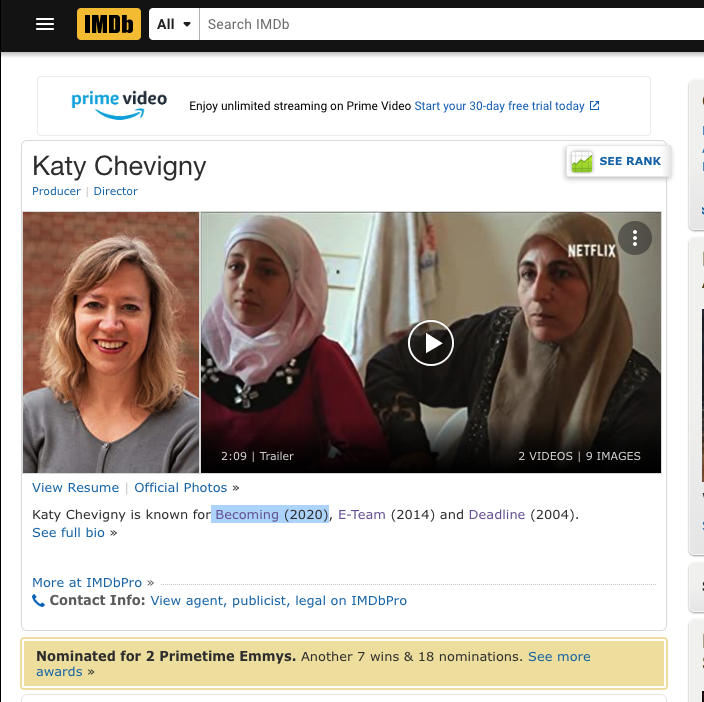 Attorney general Merrick Garland touted Chevigny's husband as a "veteran career prosecutor" who is authorized "to prosecute any federal crimes that may arise from [his] investigations."
"I signed an order appointing Jack Smith to serve as Special Counsel. The order authorizes him to continue the ongoing investigation into both of the matters that I've just described, and to prosecute any federal crimes that may arise from those investigations. Mr. Smith is a veteran career prosecutor," Garland said Friday.
Smith will be over see these two criminal investigations: "The first is the investigation, as described in court filings in the District of Columbia, into whether any person or entity unlawfully interfered with the transfer of power following the 2020 presidential election or the certification of the Electoral College vote held on or about January 6, 2021. The second is the ongoing investigation involving classified documents and other presidential records, as well as the possible obstruction of that investigation, referenced and described in court filings submitted in a pending matter in the Southern District of Florida."
In Case You Missed It:
What Elephant? AP Denies that There Is Any Evidence That Joe Biden Discussed Hunter's Business Dealings
For breaking news from one of the most over the target and censored names in the world join our 100% Free newsletter at
Also follow us at Gab
Follow us on Gab.com
, Like, comment, and subscribe.
Newsletter
, The best way to get the information you want.
Telegram
, Join our Telegram chat
Shop Patriot and Detox the Deep State by shopping with our sponsors.
RedPillLiving.com
, Home of Sleepy Joe – the world's most powerful all natural sleep formula and The Great Awakening Gourmet Coffee for Patriots.
GreenPillLiving.com
, High Potency Full Spectrum CBD.
TheGreatAwakeningBooks.com
, Censored Books for Patriots.
TheGreatAwakeningCoffee.com
, Gourmet Coffee for Patriots!
The Serapeum.com
, The Hidden History of Man & The Mystery Babylon Religion of The Deep State.