Reported By: Washington Examiner
Former President Donald Trump is at a critical point in his 2024 polling just as he begins his bid for another term and payback campaign against President Joe Biden.
Trump leads his likely GOP primary opponents in several national polls, but there are indications that he has peaked. In a new McLaughlin and Associates survey, for example, the Republican pollster showed slight declines for Trump since last month.
John McLaughlin argued that the GOP's enthusiasm for Trump isn't evaporating but the media's attention to him has, and that's why there has been a poll dip.
He also noted Facebook and Twitter had banned him and that the former president had just been cleared to rejoin. Plus, he said, Fox News has not given Trump much coverage or been negative, leaving Newsmax as the "only cable news channel which is fair to Trump." But DirecTV just dumped the channel over high fees.
"There's a real challenge ahead," he told Secrets, adding that it's a "challenge when big media and Big Tech cover your opponents and censor the front-runner."
McLaughlin, however, is confident Trump will bounce back when he begins campaigning hard and makes good on his promises to focus on Biden and other topics.
"As President Trump campaigns taking on Biden on the issues like inflation, immigration, economy, as he visits in the primary states, promotes his issue videos, and ramps up his campaign, he will restrengthen the polls. He's still the front-runner, which is why big media, Big Tech, the D.C. establishment are trying to do everything they can to stop him," said McLaughlin.
He also suggested that supporters of the former president boycott media outlets and sources that do not treat Trump fairly.
"President Trump and his supporters are going to have to fight big media and Big Tech censorship and media bias every day," he said.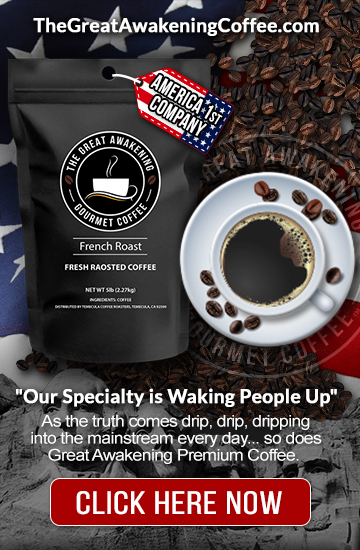 McLaughlin added, "The recent censorship of Newsmax by AT&T and DirecTV is a very timely and poignant example. DirecTV drops Newsmax, the fourth-highest-rated cable news network in America which still covers President Trump and his rallies, right before the Newsmax coverage of Trump's campaign trips to New Hampshire and South Carolina. But they kept 22 left-wing channels that many have lower ratings. Conservatives need to take a page from the Democrats and fight censorship by canceling DirecTV and their owner AT&T and moving their cellphone and cable subscription to businesses that support free speech for conservatives. Trump supporters need to lead that fight."
In Case You Missed It:
Florida Bill Would Grant DeSantis Control Over Disney's Special District
Hunter Biden's art dealer refuses to give buyer names to House committee
For breaking news from one of the most over the target and censored names in the world join our 100% Free newsletter at
Also follow us at Gab
Follow us on Gab.com
, Like, comment, and subscribe.
Newsletter
, The best way to get the information you want.
Telegram
, Join our Telegram chat
Shop Patriot and Detox the Deep State by shopping with our sponsors.
RedPillLiving.com
, Home of Sleepy Joe – the world's most powerful all natural sleep formula and The Great Awakening Gourmet Coffee for Patriots.
GreenPillLiving.com
, High Potency Full Spectrum CBD.
TheGreatAwakeningBooks.com
, Censored Books for Patriots.
TheGreatAwakeningCoffee.com
, Gourmet Coffee for Patriots!
The Serapeum.com
, The Hidden History of Man & The Mystery Babylon Religion of The Deep State.