A prominent rightwing figure has begun questioning the Brazilian presidential election's integrity after an outspoken socialist reportedly beat the incumbent populist candidate, Jair Bolsonaro.
Fox News' Tucker Carlson questioned how Lula da Silva, who is a convicted criminal and far-Left candidate successfully ousted Bolsonaro.
Carlson noted how millions of Brazilians have been protesting against the election results and how Bolsonaro has yet to concede.
"According to official tallies, a convicted criminal, an avowed socialist, called Lula da Silva, beat the incumbent president of Brazil, Jair Bolsonaro, by a narrow margin this weekend, and yet millions of Brazilians, millions, don't believe that's what actually happened. Bolsonaro himself has not conceded. There are protests all over Brazil right now. You're seeing some of them on your screen right now. There are questions about whether all the ballots had been counted, why so many were thrown out — millions — and whether election laws were violated in the process."
Carlson went on to knock the idea that Brazil is truly a democratic country. The Fox News host voiced criticism towards the Biden administration and Big Tech censorship.
"You are no longer allowed to ask questions about this election in Brazil and you're not allowed because the Biden administration doesn't want you to. That's true. YouTube, which has functioned for the last two years as an arm of the Biden administration, has announced it is censoring any posts in Brazil that question the election results," Carlson explained.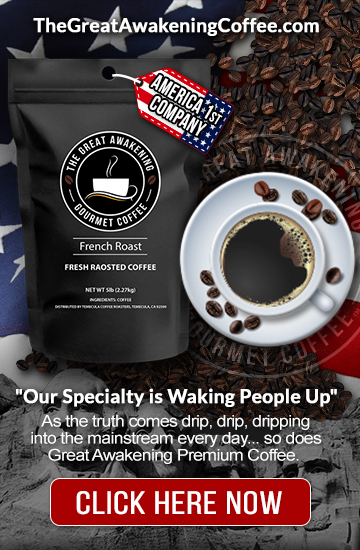 Noting how Brazil's Supreme Court ordered all social media companies to remove posts questioning the election legitimacy, Carlson asked why there is such "overwhelming censorship in a 'democracy' [which is] preventing people from asking questions about how the 'democracy functions.'"
WATCH:
In Case You Missed It:
White Suburban Women Running Back Into GOP's Arms, Leftist Elites Enraged
For breaking news from one of the most over the target and censored names in the world join our 100% Free newsletter at
Also follow us at Gab
Follow us on Gab.com
, Like, comment, and subscribe.
Newsletter
, The best way to get the information you want.
Telegram
, Join our Telegram chat
Shop Patriot and Detox the Deep State by shopping with our sponsors.
RedPillLiving.com
, Home of Sleepy Joe – the world's most powerful all natural sleep formula and The Great Awakening Gourmet Coffee for Patriots.
GreenPillLiving.com
, High Potency Full Spectrum CBD.
TheGreatAwakeningBooks.com
, Censored Books for Patriots.
TheGreatAwakeningCoffee.com
, Gourmet Coffee for Patriots!
The Serapeum.com
, The Hidden History of Man & The Mystery Babylon Religion of The Deep State.