Reported by: The Epoch Times
Police stand guard outside a bar in central Oslo, Norway, on June 25, 2022. (Javad Parsa/NTB via AP)
---
Two people are dead and more than a dozen injured in a mass shooting at a nightclub in Oslo in the early hours of Saturday morning, Norwegian police said.
The shooting took place outside the London Pub, a popular gay bar and nightclub, in the center of the Norwegian capital, Reuters reported.
According to local media, police apprehended the suspect within four minutes of receiving calls about the shooting.
Local journalist Olav Roenneberg from Norway's public broadcaster said he witnessed the shooting.
"I saw a man arrive at the site with a bag. He picked up a weapon and started shooting," Roenneberg told NRK. "First I thought it was an air gun. Then the glass of the bar next door was shattered and I understood I had to run for cover."
A police spokesperson said local civilians provided life-saving first aid to some of the injured and helped law enforcement apprehend the shooter, according to local media Aftenposten.
Tore Barstad, a spokesperson for Oslo police, said the civilians made a heroic effort to get control of the shooter and that police were grateful to the people who helped the injured.
Oslo police confirmed via Twitter that two died in the shooting and that several were "seriously injured."
#Oslo #OsloSentrum Det er løsnet flere skudd ved et utested i sentrum. Vi kommer tilbake med flere opplysninger. Det er skadde personer.

— OPS Politiet Oslo (@oslopolitiops) June 24, 2022

Norwegian Prime Minister Jonas Gahr Støre said in a statement that the attack was shocking and cruel, state media NRK reported.
NRK claimed the shooter was known to the police and has not yet been interviewed after his arrest on Saturday. The outlet reported that police technicians have conducted a search of the man's home.
Motive
Police said that while the suspect's motive was unclear, authorities would assess whether police should introduce measures to protect a pride parade planned for Saturday in Oslo.
"Police are in contact with the organizers of the pride event this Saturday," Barstad told reporters.
"There will be a continuous assessment of what measures police should take to protect that event and whether this incident has a connection to pride at all."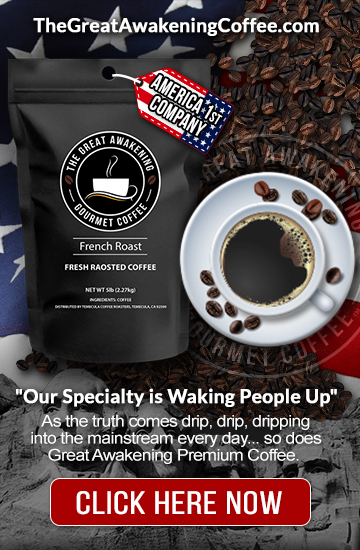 In Case You Missed It:
Justice Thomas: Supreme Court Should Reconsider Rulings on Same-Sex Marriage, Contraception
Silent War Ep. 6229: Roe V Wade OVERTURNED! Redflag GUNCONTROL LAW, NY'ers Guns Restored!
For breaking news from one of the most over the target and censored names in the world join our 100% Free newsletter at
Also follow us at Gab
Follow us on Gab.com
, Like, comment, and subscribe.
Newsletter
, The best way to get the information you want.
Telegram
, Join our Telegram chat
Shop Patriot and Detox the Deep State by shopping with our sponsors.
RedPillLiving.com
, Home of Sleepy Joe – the world's most powerful all natural sleep formula and The Great Awakening Gourmet Coffee for Patriots.
GreenPillLiving.com
, High Potency Full Spectrum CBD.
TheGreatAwakeningBooks.com
, Censored Books for Patriots.
TheGreatAwakeningCoffee.com
, Gourmet Coffee for Patriots!
The Serapeum.com
, The Hidden History of Man & The Mystery Babylon Religion of The Deep State.