Reported by: Resist The Mainstream
On Tuesday, the Attorney General of North Dakota sent a letter to Red River Trust, a group tied to billionaire Bill Gates, asking them to prove that the company's use of recently purchased land does not violate North Dakota's Corporate Farming Laws.
"I've gotten a big earful on this from clear across the state, it's not even from that neighborhood," said Agricultural Commissioner Doug Goehring. "Those people are upset, but there are others that are just livid about this."
Under North Dakota law, there are "certain limitations on the ability of trusts to own farmland or ranchland. The Corporate or Limited Liability Company Farming Law has certain exceptions, such as permitting registered family farms or allowing the use of the land for business purposes," said the letter.
Bill Gates acquired six parcels of land in Pembina County. Tuesday, the office of the Attorney General sent out a letter asking the Red River Trust to confirm how the company plans to use the land and if it meets any of the exceptions to the North Dakota Corporate Farming Laws. pic.twitter.com/MGGFKV16mm

— DOCTOR FROM LONG ISLAND NEW YORK (@Doctorfromliny) June 22, 2022

It continued, "Our office needs to confirm how your company uses this land and whether this use meets any of the statutory exceptions, such as the business purpose exception, so that we may close this case and file it in our inactive files."
Corporations that are in violation of this law will have one year to surrender the land and will be subject to a civil fine of $100,000.
According to Daily Mail, Gates became the single largest owner of farmland in the United States in January 2021. The billionaire owns 242,000 acres across 18 states.
Gates' intentions with buying such a large amount of farmland are unknown, but some believe that it may have to do with climate change.
An investment entity owned by Gates' Cascade Investments holds ownership of many of these investments, including his largest holdings of 69,071 acres in Louisiana, 47,927 acres in Arkansas, 25,750 acres in Arizona, 20,588 acres in Nebraska and 16,097 in Washington state.
Cascade refused to elaborate on the purchases, except to say that it is "very supportive of sustainable farming."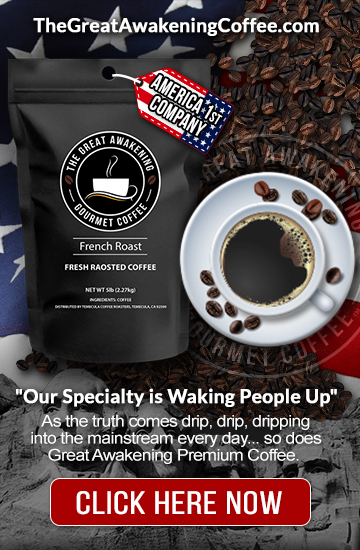 In Case You Missed It:
US to Cancel $6 Billion in Student Loans for 200,000 Defrauded Borrowers
Reactivation of Chickenpox Virus Following COVID-19 Injections on the Rise
For breaking news from one of the most over the target and censored names in the world join our 100% Free newsletter at
Also follow us at Gab
Follow us on Gab.com
, Like, comment, and subscribe.
Newsletter
, The best way to get the information you want.
Telegram
, Join our Telegram chat
Shop Patriot and Detox the Deep State by shopping with our sponsors.
RedPillLiving.com
, Home of Sleepy Joe – the world's most powerful all natural sleep formula and The Great Awakening Gourmet Coffee for Patriots.
GreenPillLiving.com
, High Potency Full Spectrum CBD.
TheGreatAwakeningBooks.com
, Censored Books for Patriots.
TheGreatAwakeningCoffee.com
, Gourmet Coffee for Patriots!
The Serapeum.com
, The Hidden History of Man & The Mystery Babylon Religion of The Deep State.