Reported by: The Gateway Pundit
Brian KempSource: Bloomberg
---
Never-Trump Georgia Governor Brian Kemp will testify in the Junk Fulton County investigation of President Donald Trump in July.
Kemp will record a statement for the Atlanta grand jury in their continued sham investigation to get Trump.
Kemp is running for a second term in the state against far-left Democratic favorite Stacey Abrams.
In January Fulton County Georgia District Attorney Fani Willis requested a special grand jury in her investigation into former President Donald Trump's efforts to overturn Georgia's fraudulent 2020 election results.  Crooked Fani Willis based her investigation on President Trump's call with Georgia officials that was later doctored and leaked to the fake news Washington Post.  The WaPo published a completely fraudulent text of the call.  These phony charges have already been debunked by The Gateway Pundit and others.
Willis sent out a letter to the Chief Judge on the Fulton County Superior Court on January 20th
Again — Willis and her handlers are investigating a now-infamous call between former President Trump and Sec. of State Brad Raffensperger, in which Trump pressured the Georgia SOS to uncover what he insisted was fraud that would overturn Georgia's election results.
The infamous phone call between Trump and Georgia Secretary of State Brad Raffensperger was recorded by Raffensperger and his office.  Raffensperger's team then leaked and lied about it to the far left Washington Post.
Raffensperger's office released the dishonest story to the liberal media and it was published on January 9, 2021 — days before the sham Trump impeachment trial!
It was meant to damage President Trump before the fake impeachment.
Georgia Chairman of the Republican Party David Shafer posted this on his Twitter account as the news broke after they all got caught lying about the phone call.
DA Willis screwed up when she sent out her letter on January 20th.   Willis says in her letter that she is "investigating the facts and circumstances relating directly to possible attempts to disrupt the lawful administration of the 2020 election."
In May local news reported that a grand jury has been selected to investigate Fani Willis's junk charges against President Trump.
And now Brian Kemp will participate in the sham investigation next month.
The Atlanta Journal-Constitution reported:
Gov. Brian Kemp will deliver testimony next month to Fulton County prosecutors investigating Donald Trump's efforts to overturn Georgia's 2020 elections, the Atlanta Journal-Constitution has learned.

But unlike the parade of witnesses who have appeared at the Fulton courthouse to answer questions in front of a special grand jury, the Republican will instead deliver a "sworn recorded statement," according to a letter from the Fulton County District Attorney's office dated Wednesday and obtained by the AJC on Thursday.

In the letter to Kemp's attorney, Nathan Wade, a special prosecutor hired by Fulton County District Attorney Fani Willis to help with the investigation, said the DA's office agreed to the terms "in a spirit of cooperation with the Governor and his schedule."

Kemp's sworn examination will take place on July 25.

The 23-member special grand jury also subpoenaed a bevy of evidence from Kemp's office, which Wade said must be made available at least 72 hours before the governor's scheduled testimony.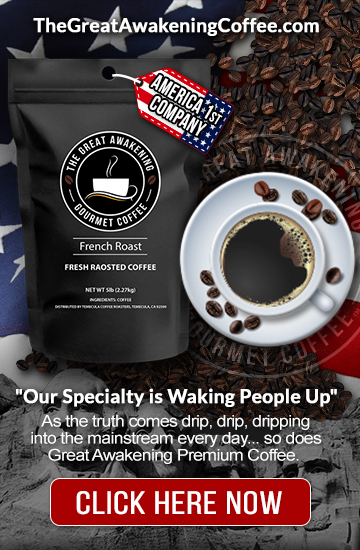 In Case You Missed It:
Biden FBI raids Trump DOJ official Jeffrey Clark, GOP officials, staffers in multiple states in 'alternate electors' investigation
'We're Not Working at All Against Trump,' Says Head of PAC Backing DeSantis's 2024 Run
For breaking news from one of the most over the target and censored names in the world join our 100% Free newsletter at
Also follow us at Gab
Follow us on Gab.com
, Like, comment, and subscribe.
Newsletter
, The best way to get the information you want.
Telegram
, Join our Telegram chat
Shop Patriot and Detox the Deep State by shopping with our sponsors.
RedPillLiving.com
, Home of Sleepy Joe – the world's most powerful all natural sleep formula and The Great Awakening Gourmet Coffee for Patriots.
GreenPillLiving.com
, High Potency Full Spectrum CBD.
TheGreatAwakeningBooks.com
, Censored Books for Patriots.
TheGreatAwakeningCoffee.com
, Gourmet Coffee for Patriots!
The Serapeum.com
, The Hidden History of Man & The Mystery Babylon Religion of The Deep State.