Reported by: The Gateway Pundit
Canadian Pastor Artur Pawlowski was targeted by Canadian authorities for holding church services during the COVID pandemic.
He was arrested.
Calgary Pastor Artur Pawlowski Swarmed by Police and Arrested After Holding "Illegal" Church Service (VIDEO)
Then, he was arrested again before he was scheduled to appear at the Freedom Trucker rally in Milk River.
It was done by an undercover SWAT team.
Armed policemen arrested Calgary Pastor Artur Pawlowski again at his home on Tuesday before his scheduled appearance at the peaceful Freedom Trucker rally in Milk River to show support at the Freedom Convoy.

According to the police, Pawlowski has committed a 'mischief offense' under $5,000.

Pawlowski's son, Nathaniel, told Ezra Levant of Rebel News that the raid was done by an undercover SWAT.
He just got a major win in court.
The Alberta Court of Appeal just ruled that the two-year persecution of him was illegal.
2. Kenney — and his disgraceful justice & health ministers — spent millions of dollars hounding Pastor Artur and his brother Dawid. Kenney set the precedent for Justin Trudeau's political persecution of Tamara Lich.

Today the Court of Appeal ruled it was an illegal vendetta.

— Ezra Levant 🍁🚛 (@ezralevant) July 22, 2022
"The Pawlowskis' appeals are allowed. The finding of contempt and the sanction order are set aside. The fines that have been paid by them are to be reimbursed. "

The chambers judge awarded costs to AHS payable by the Pawlowskis jointly in the amount of $15,733.50, calculated at 2.5 times column 1. That costs award is set aside and the Pawlowskis are awarded their costs payable by AHS in the proceedings below and in this Court calculated on the same basis"
Another major loss for tyrants!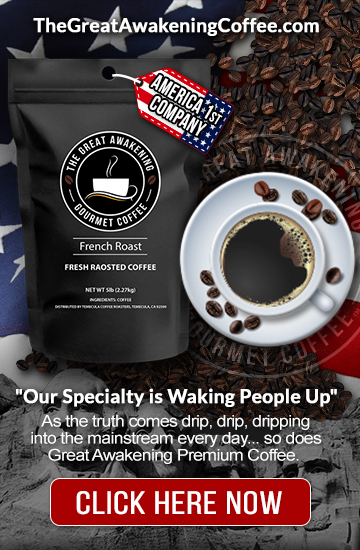 In Case You Missed It:
WHO declares global health emergency over monkeypox outbreak
Legal Expert Mike Davis: Judge Screwed Up and Would Not Allow Steve Bannon to Put Up a Defense in Court — Case Will End Up at Supreme Court
For breaking news from one of the most over the target and censored names in the world join our 100% Free newsletter at
Also follow us at Gab
Follow us on Gab.com
, Like, comment, and subscribe.
Newsletter
, The best way to get the information you want.
Telegram
, Join our Telegram chat
Shop Patriot and Detox the Deep State by shopping with our sponsors.
RedPillLiving.com
, Home of Sleepy Joe – the world's most powerful all natural sleep formula and The Great Awakening Gourmet Coffee for Patriots.
GreenPillLiving.com
, High Potency Full Spectrum CBD.
TheGreatAwakeningBooks.com
, Censored Books for Patriots.
TheGreatAwakeningCoffee.com
, Gourmet Coffee for Patriots!
The Serapeum.com
, The Hidden History of Man & The Mystery Babylon Religion of The Deep State.