Reported by: Resist The Mainstream
The United States Centers for Disease Control and Prevention (CDC), is currently investigating a "large, ongoing breakout" of meningococcal disease spreading among Florida residents.
A press release from the CDC said that the disease was spreading among homosexual males, including those with HIV.
"Getting vaccinated against meningococcal disease is the best way to prevent this serious illness, which can quickly become deadly," said José R. Romero, M.D., Director, National Center for Immunization and Respiratory Diseases. "Because of the outbreak in Florida, and the number of Pride events being held across the state in coming weeks, it's important that gay and bisexual men who live in Florida get vaccinated, and those traveling to Florida talk to their healthcare provider about getting a MenACWY vaccine."
The press release continued, "People can find a meningococcal vaccine by contacting their doctor's office, pharmacy, community health center, or local health department. Insurance providers should pay for meningococcal vaccination for those whom it is recommended for during an outbreak. In Florida, anyone can get a MenACWY vaccine at no cost at any county health department during the outbreak."
Meningococcal disease is caused by the Neisseria meningitidis bacteria and causes a bloodstream infection. This is also responsible for meningitis, which affects the brain and spinal cord.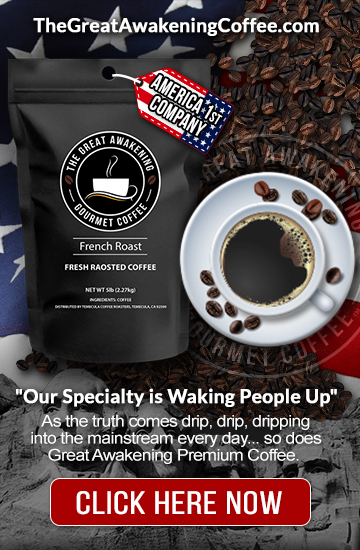 In Case You Missed It:
Now Russia threatens POLAND: Putin claims to have 'killed 80 Polish fighters' in east Ukraine and removes flag from memorial to WW2 Poles killed by Soviet Union amid fresh tensions mount over Kaliningrad enclave
No-party Voters to Determine Who Wins Colorado CD 7 GOP Primary and November's General Election
For breaking news from one of the most over the target and censored names in the world join our 100% Free newsletter at
Also follow us at Gab
Follow us on Gab.com
, Like, comment, and subscribe.
Newsletter
, The best way to get the information you want.
Telegram
, Join our Telegram chat
Shop Patriot and Detox the Deep State by shopping with our sponsors.
RedPillLiving.com
, Home of Sleepy Joe – the world's most powerful all natural sleep formula and The Great Awakening Gourmet Coffee for Patriots.
GreenPillLiving.com
, High Potency Full Spectrum CBD.
TheGreatAwakeningBooks.com
, Censored Books for Patriots.
TheGreatAwakeningCoffee.com
, Gourmet Coffee for Patriots!
The Serapeum.com
, The Hidden History of Man & The Mystery Babylon Religion of The Deep State.