Reported by: The Gateway Pundit
Republican representative Chip Roy of Texas has officially endorsed Governor Ron DeSantis to be President.
The endorsement from Rep. Roy puzzled many Conservatives considering DeSantis has yet to officially announce he's running for President.
In a tweet, Roy wrote "Ron DeSantis for President of the United States" and would proceed to attach his official letter of endorsement.
Ron DeSantis for President of the United States #NeverBackDown #DeSantis2024 pic.twitter.com/g7b4sDavNK

— Chip Roy (@chiproytx) March 15, 2023
Roy's endorsement of DeSantis shouldn't be too surprising considering in the 2022 election cycle, Club for Growth members contributed $114,995 to Roy's campaign.
Club for Growth also donated over $2,000,000 to Governor Ron DeSantis' re-election campaign.
Club for Growth previously issued this statement about Rep. Roy:
Club for Growth PAC congratulates Chip Roy on his victory in Texas' 21st Congressional District. Roy, a Club for Growth PAC endorsed candidate, defeated Democrat Claudia Zapata.

"Chip Roy has been a conservative fighter in the House, winning Club for Growth's Defender of Economic Freedom Award twice," said Club for Growth PAC President David McIntosh. "Roy has consistently stood up to Joe Biden's radical spending agenda and will be a voice for a pro-growth agenda in the new majority."

Club for Growth members contributed $114,995 directly to the Roy campaign.
Jim Hoft at the The Gateway Pundit reported way back in 2016 that Club for Growth spent over $2 million dollars in an anti-Trump ad campaign in Illinois.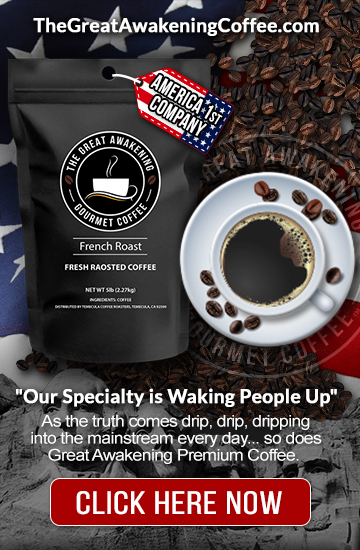 In response to Rep. Roy backing DeSantis, Twitter users "ratio'd" the lawmaker from Texas.
A tweet from conservative commentator known as "Catturd" tweeted out a pepe the frog meme holding a sign "Don't Care Still Voting Trump".
Look:
— Catturd ™ (@catturd2) March 15, 2023
President Trump has called out Club for Growth on numerous occasions.
In Case You Missed It:
"We Were Wrong" – Evidence Shows "Puberty Blockers are Neither Safe Nor Reversible" Says Canadian Doctor Who Helped Pioneered Puberty Blocker Drugs
Japanese Officials Urge Government to Tell the Truth About Excess Deaths Following Vaccine Mandates – Reporting Shows 210,000 Excess Deaths, the Highest Number Since World War II (VIDEO)
For breaking news from one of the most over the target and censored names in the world join our 100% Free newsletter at
Also follow us at Gab
Follow us on Gab.com
, Like, comment, and subscribe.
Newsletter
, The best way to get the information you want.
Telegram
, Join our Telegram chat
Shop Patriot and Detox the Deep State by shopping with our sponsors.
RedPillLiving.com
, Home of Sleepy Joe – the world's most powerful all natural sleep formula and The Great Awakening Gourmet Coffee for Patriots.
GreenPillLiving.com
, High Potency Full Spectrum CBD.
TheGreatAwakeningBooks.com
, Censored Books for Patriots.
TheGreatAwakeningCoffee.com
, Gourmet Coffee for Patriots!
The Serapeum.com
, The Hidden History of Man & The Mystery Babylon Religion of The Deep State.