Reported by: The Gateway Pundit
On Thursday, Florida Governor Ron DeSantis confirmed that the state would not be ordering COVID-19 vaccines for young children, regardless of the Food and Drug Administration's unanimous endorsement of the Pfizer and Moderna shots for babies and kids under 5. 
"There is not going to be any state programs that are going to be trying to get COVID jabs to infants, toddlers, and newborns," the Desantis said in response to a question asked at a press conference. "That's not something that we think is appropriate, and so that's not where we are going to be utilizing our resources."
Florida is being criticized for not pre-ordering COVID vaccines for children under 5. @HealthyFla doesn't recommend it. @GovRonDeSantis "Why are people so frightened about COVID in kids? Media hysteria and misinformation." pic.twitter.com/2ZoCJghZAs

— Bryan Griffin (@BryanDGriffin) June 16, 2022

The White House was quick to criticize the Governor. White House press secretary Karine Jean-Pierre said that the decision means parents in Florida will find it harder to access vaccines for their children than people in other states.
"By being the only state not-pre-ordering, pediatricians for example in Florida will not have immediate-ready access to vaccines," Jean-Pierre said during Thursday's White House briefing. "Some pharmacies and community health centers in the state get access through federal distribution channels, but those options are limited for parents."
The White House would not specify whether the alleged delay of vaccine access for children would be a matter of days, weeks, or even months. 
The majority of pharmacies and community health centers in Florida still receive the vaccines directly from the manufacturers and not through governmental management services.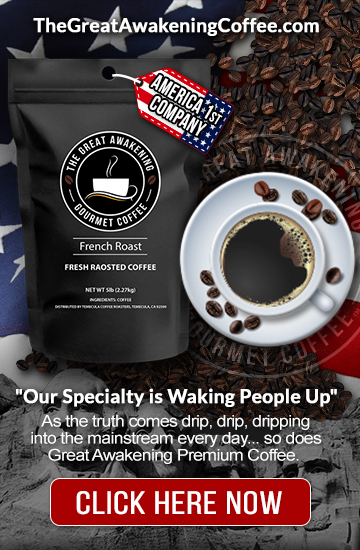 According to a report by the Miami Herald, all other states except Florida have pre-ordered the vaccine for children under five. 
The FDA has not officially authorized the vaccines for emergency use in children under 5. However, the approval is expected this weekend after a review from a Centers for Disease Control and Prevention panel. 
Many spoke up to applaud DeSantis for the decision, noting he is the only Governor standing up against the call to vaccinate young children. 
49 states pre-ordered shipments of COVID "Vaccines" for kids under 5 so they would ship as soon as the FDA signed off on injecting children.

One state did not—Florida.

God Bless Ron DeSantis. Every Republican Governor should take notes.

— Charlie Kirk (@charliekirk11) June 16, 2022
In Case You Missed It:
MSN Highlights Survey Showing 'Severe COVID-19 Rare In Unvaccinated' After Months Of 'Safe And Effective' Propaganda
JUST IN: FDA Advisors Recommend Emergency Authorization for Moderna's Covid-19 Shot in Young Kids 6 Months to 5 Years of Age
For breaking news from one of the most over the target and censored names in the world join our 100% Free newsletter at
Also follow us at Gab
Follow us on Gab.com
, Like, comment, and subscribe.
Newsletter
, The best way to get the information you want.
Telegram
, Join our Telegram chat
Shop Patriot and Detox the Deep State by shopping with our sponsors.
RedPillLiving.com
, Home of Sleepy Joe – the world's most powerful all natural sleep formula and The Great Awakening Gourmet Coffee for Patriots.
GreenPillLiving.com
, High Potency Full Spectrum CBD.
TheGreatAwakeningBooks.com
, Censored Books for Patriots.
TheGreatAwakeningCoffee.com
, Gourmet Coffee for Patriots!
The Serapeum.com
, The Hidden History of Man & The Mystery Babylon Religion of The Deep State.