Reported by: The Gateway Pundit
Michael J. "Ozzie" Myers
---
A former Democrat congressman pleaded guilty in a ballot stuffing case this week.
Michael J. "Ozzie" Myers, an "old school" Philly Democrat pleaded guilty Monday to violations of election law, conspiracy, bribery and obstruction.
The federal government said ballots were stuffed in the 2014, 2015, and 2016 primary elections and Myers was the the mastermind behind that ballot stuffing scheme.
AP reported:
In a sentencing memo dated Friday, federal prosecutors said his "criminal efforts were generally, although not exclusively, directed at securing election victories for local judicial candidates running for Philadelphia's Court of Common Pleas or Municipal Court who had employed Myers as a 'political consultant.'"

Myers was expelled from Congress in 1980 after being caught taking bribes in the Abscam sting investigation.

Prosecutors said Myers, 79, admitted he bribed a judge of elections to add votes for his chosen candidates, including clients who were running for judicial offices. The bribes were hundreds or thousands of dollars.

He also conspired with another elections judge to tell voters on election days which candidates they should vote for, candidates that Myers had selected, and the now former judge cast fraudulent votes for people who did not appear at the polls.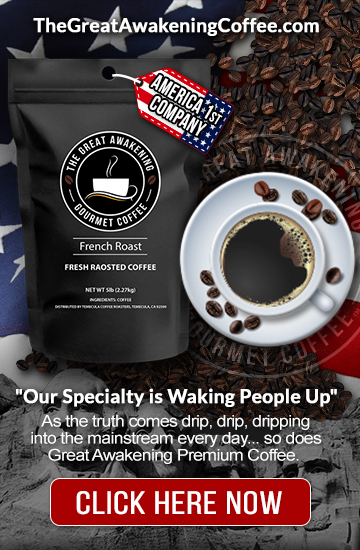 More from NBC Philadelphia:
In Case You Missed It:
Midterm Elections Might Get Cancelled if They Can Push the Monkeypox Panic Hard Enough
For breaking news from one of the most over the target and censored names in the world join our 100% Free newsletter at
Also follow us at Gab
Follow us on Gab.com
, Like, comment, and subscribe.
Newsletter
, The best way to get the information you want.
Telegram
, Join our Telegram chat
Shop Patriot and Detox the Deep State by shopping with our sponsors.
RedPillLiving.com
, Home of Sleepy Joe – the world's most powerful all natural sleep formula and The Great Awakening Gourmet Coffee for Patriots.
GreenPillLiving.com
, High Potency Full Spectrum CBD.
TheGreatAwakeningBooks.com
, Censored Books for Patriots.
TheGreatAwakeningCoffee.com
, Gourmet Coffee for Patriots!
The Serapeum.com
, The Hidden History of Man & The Mystery Babylon Religion of The Deep State.