Reported by: Trending Politics
Antifa is the gift that keeps on giving. Sort of like a rash that you just can't quite shake.
You remember Antifa, right? The far-left terror group that was responsible for so much of the racial division and destruction during the "peaceful" BLM protests of 2020? The group the left kept insisting wasn't real?
The left has issues with knowing what is real and what isn't. Men can get pregnant? There are countless genders? Joe Biden is a good president? So many issues with the left's grasp on reality.
Thankfully the rest of us, the sane people, are over here just chilling; waiting to point out the hypocrisy or laugh and point when some shrill ladies make a fuss over abortion rights.
The left has no short supply of hilarity for us to poke fun at. Just check out what happened recently when a brave Antifa foot soldier couldn't manage to stay on both of them! Let's check with Biz Pac Review for all the hilarity!
A Monday protest by a radical left-wing member of Antifa turned into a comedy routine as he repeatedly tumbled to the ground for no apparent reason.
The protestor, Rod Webber, was wearing a solid red shirt as a few people chanted "Nazis Out" at the West Roxbury Courthouse in Boston where he came face to face with a right-wing group arriving for a hearing for their founder Chris Hood, who was facing charges related to a protest of a drag queen story hour over the weekend.
As they approached, Webber was holding a sign and had his cell phone camera pointed at the group. As the first person walked by him, he seemed to chest bump him and he dramatically fell to the ground despite not being pushed. Once prone, Webber grabbed for the man's legs.
Update: After the dramatic & slapstick falls by self-described "Antifa performance artist" Rod Webber, he's now wearing a neck brace. https://t.co/Sqn2f8MUBC pic.twitter.com/yfIF6CN8EB

— Andy Ngô 🏳️‍🌈 (@MrAndyNgo) July 26, 2022
After watching the video, I fully expected Hood to jump back up like an NFL wide receiver looking for a flag he just isn't going to get. Flop all you want, but incidental contact is incidental contact.
Even Tyreek Hill wouldn't be able to sell that.
Picking himself up, undeterred in his mission to wreak havoc, he hurried to the courthouse door. There, after an officer tried to restrain him from entering the building, he rolled down the concrete steps of the courthouse with his arms and legs flailing about. He was not pushed by the officer, either.
I have to admit, I laughed long and hard at that. I've seen better acting jobs from WWE wrestlers. Lebron James flopping in the lane is more believable.
Perhaps a European soccer team would want Hood. He sems committed to his craft of faking contact and running interference, plus we would be able to send him to another country. Win, win!
Towards the end of the footage, an officer escorted Webber indoors and he was arrested on multiple counts including disorderly conduct and assault and battery on a police officer. He is due back in court on Sept. 19.
Of course, he claimed it wasn't his fault that he couldn't keep his two feet on solid ground and that, in fact, it was the other parties that caused his falls.
"I got kicked and as I went back to the steps here again, I got pushed down by the police who then charge me,"
"(It's) an unfortunate event when an individual comes here to monitor and document hate and finds themselves arrested, " Murat Erkan said.
HAHAHAHAH pic.twitter.com/OZ9dm2Yq6A

— Spiritually Incel (@Attractiveincel) July 25, 2022
The unfortunate event is ANYTIME Antifa scum shows up anywhere looking to start trouble. The irony with Antifa is they claim to be anti-fascist yet are the most fascist group outside of 1940's Germany that you will ever find.
Unbelievable to me that some attorneys are such low lives that they can openly defends trash like this, yet still go home and sleep at night.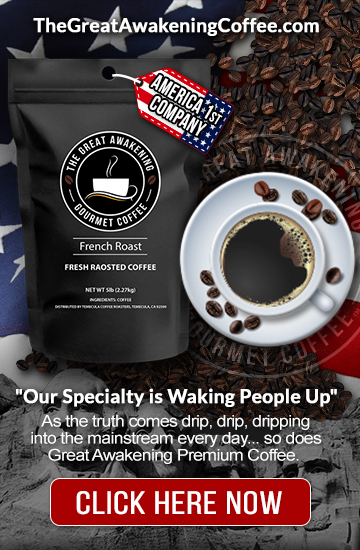 In Case You Missed It:
NJ Democrat Caught on Camera Hitting UberEats Cyclist with SUV and Driving Away
Lara Logan: They're Giving Social Security Numbers to Illegal Aliens at the US Border (VIDEO)
For breaking news from one of the most over the target and censored names in the world join our 100% Free newsletter at
Also follow us at Gab
Follow us on Gab.com
, Like, comment, and subscribe.
Newsletter
, The best way to get the information you want.
Telegram
, Join our Telegram chat
Shop Patriot and Detox the Deep State by shopping with our sponsors.
RedPillLiving.com
, Home of Sleepy Joe – the world's most powerful all natural sleep formula and The Great Awakening Gourmet Coffee for Patriots.
GreenPillLiving.com
, High Potency Full Spectrum CBD.
TheGreatAwakeningBooks.com
, Censored Books for Patriots.
TheGreatAwakeningCoffee.com
, Gourmet Coffee for Patriots!
The Serapeum.com
, The Hidden History of Man & The Mystery Babylon Religion of The Deep State.