Reported by: Daily Wire
New figures in Kentucky show that for the first time in history, Republicans outnumber Democrats in registered voters.
Although the commonwealth has long largely voted for Republicans in national and local elections in recent years, Democrats still officially had an edge in registered voters going back over a hundred years. On Friday, new data shows that Republicans have 1,612,060 registered voters while Democrats have 1,609,569 registered voters.
Senators Mitch McConnell (R-KY) and Rand Paul (R-KY) both celebrated the development.
"We are living a historic moment in the commonwealth," Paul said. "The majority of people in Kentucky realize that their beliefs are best represented by the Republican Party."
McConnel said that he didn't think Republicans would ever reach the milestone.
Governor Andy Beshear (D-KY) is the most prominent Democrat in statewide office. He was narrowly elected in 2019 and will likely have another competitive race in 2023.
"What it means is we've got to get along," Beshear told reporters after being asked about the numbers. "We ought to stop trying to fight to move the state right or left but to just move it forward. And to focus on things that truly impact people's lives — like good jobs, a great public education and access to health care."
Republicans control both the state house and the state senate, having supermajorities in both bodies. Republicans also have all but one of the commonwealth's congressional seats.
The trend follows similar trends across the country as Republicans have made gains in key areas. In December, it was announced that there were more registered Republicans in Florida than Democrats for the first time ever. By March, the advantage had grown to 100,000 voters.
"There's no beating around the fact this historic gain is because of Governor Ron DeSantis," Florida Republican Party executive director Helen Aguirre Ferré told Fox News at the time. "Florida voters are appreciative of the palpable sense of freedom he has created in our state."
Then in June, a report from the Associated Press found that over 1 million voters across the country had switched from the Democratic Party to the Republican party in 2021, drawing concern from Democratic leaders.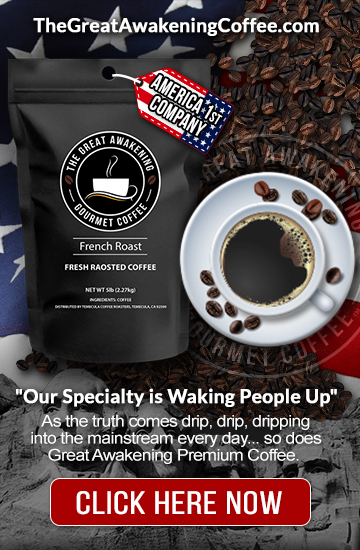 In Case You Missed It:
US agencies temporarily barred from enforcing LGBTQ guidance
Biden Was Fed Pills to Function During Campaign, Supervised by Dr. Jill; Before Dosing Biden Was 'Like a Small Child': Tucker Carlson Source
For breaking news from one of the most over the target and censored names in the world join our 100% Free newsletter at
Also follow us at Gab
Follow us on Gab.com
, Like, comment, and subscribe.
Newsletter
, The best way to get the information you want.
Telegram
, Join our Telegram chat
Shop Patriot and Detox the Deep State by shopping with our sponsors.
RedPillLiving.com
, Home of Sleepy Joe – the world's most powerful all natural sleep formula and The Great Awakening Gourmet Coffee for Patriots.
GreenPillLiving.com
, High Potency Full Spectrum CBD.
TheGreatAwakeningBooks.com
, Censored Books for Patriots.
TheGreatAwakeningCoffee.com
, Gourmet Coffee for Patriots!
The Serapeum.com
, The Hidden History of Man & The Mystery Babylon Religion of The Deep State.