Early this week Chinese media confirmed that Russian warships arrived in Qingdao, a port city in East China's Shandong Province, at the start this week's join China-Russia naval exercises.
The Russian fleet included the Varyag guided missile cruiser, a submarine, two anti-submarine ships, a corvette, a landing ship, a tanker and a rescue vessel, according to China's Global Times.
Russian submarine makes a visit to Qingdao Port in China. pic.twitter.com/FgMoWC0Bh9

— Andrew McAlister (@Drumboy44DWS) April 29, 2019
The planned drills, called Naval Cooperation 2019 exercises, set to run April 29 to May 4 come amidst a general thawing and improvement of relations between Moscow and Beijing as both experienced heightened economic and military tensions with the United States of late.
For its part, the PLA Navy (People's Liberation Army) will deploy a submarine, two guided missile destroyers, three guided missile frigates and a submarine rescue ship to participate in the exercises, according to an official PLA statement.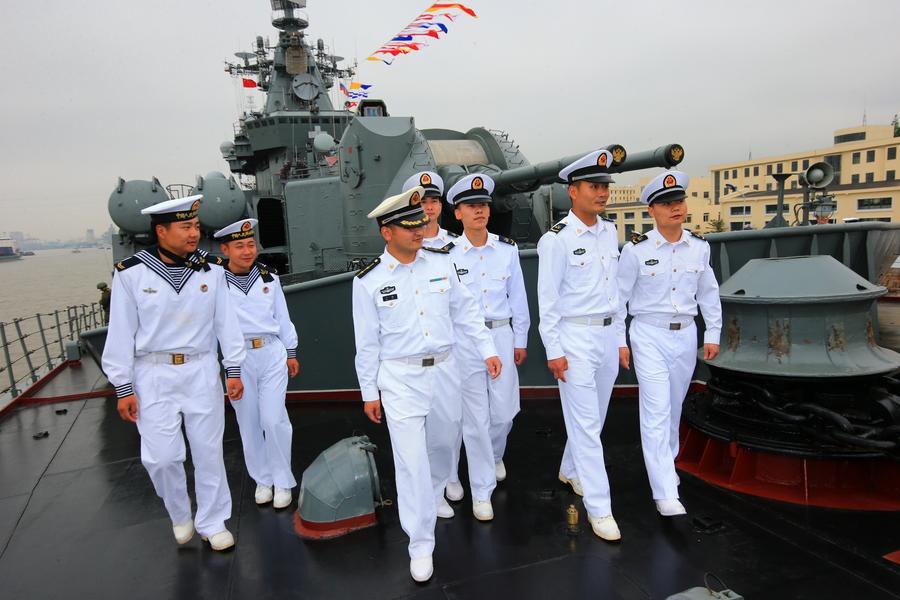 Official descriptions of the drills detail plans for joint training in maneuvering and communication, missile launches, artillery fire at sea, and naval aviation coordination, among other things.
Russia's TASS news agency identified the ships in its fleet that are involved in the joint drills as follows:
A group of Pacific Fleet ships consisting of the flagship Guards Order of Nakhimov missile cruiser Varyag, the large anti-tank ships Admiral Vinogradov and Admiral Tributs, the corvette Sovershenny, the large landing ship Oslyabya, the rescue vessel Igor Belousov and the sea tanker Irkut arrived at the port of Qingdao on a business call several hours ago, and the official opening ceremony for the bilateral Russian-Chinese naval drills 'Maritime Cooperation 2019' was carried out.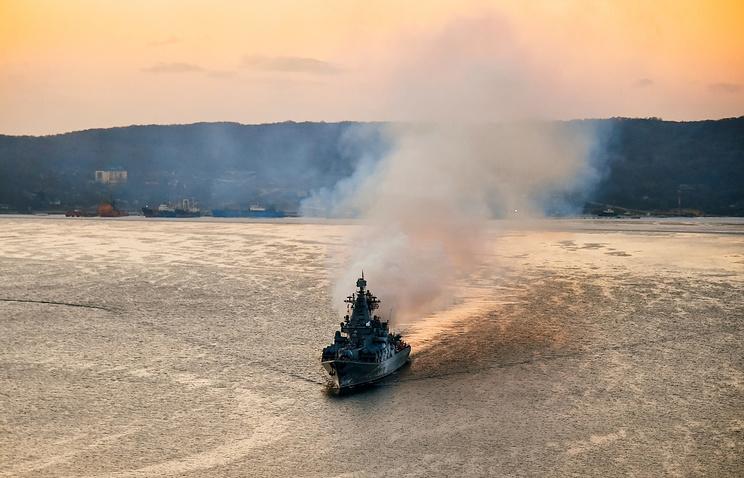 Interestingly, the joint drills kicked off a mere day after the United States sailed two warships through the Taiwan Strait. The USS Stethem and USS William P. Lawrence passed through the contested strait on Sunday, in what US Navy officials called "routine" transit.
"The ships' transit through the Taiwan Strait demonstrates the US commitment to a free and open Indo-Pacific," Cdr. Clay Doss, a spokesman for the Navy's Seventh Fleet said in in a statement. "The US Navy will continue to fly, sail and operate anywhere international law allows," he added.
Beijing has consistently denounced such US operations as provocations aimed at weakening China's historic claims over Taiwan.