Reported by: Resist The Mainstream
"Clintonside" rumors will swirl swiftly after an Arkansas judge sealed death records of an aide to former President Bill Clinton. The Little Rock, Arkansas, businessman reportedly introduced then-President Clinton to disgraced billionaire Jeffrey Epstein.
Mark Middleton was found May 7 hanging from a tree with a gunshot wound to his chest, which investigators determined was from a shotgun blast. A cheap extension cord was reportedly found tied around his neck in the death that has been ruled suicide.
Perry County Circuit Judge Alice Gray issued a June 20 preliminary injunction forbidding release of the police report and crime scene photographs related to Middleton's death. Middleton's wife, Rhea, and brother Larry filed a lawsuit May 23 to seal the death records after questions were raised about his death.
They are represented by Rose Law Firm attorney Paul Parnell, according to a report by radaronline.com, which noted that — yes — it is the same firm where Hillary Clinton once worked.
"The Court finds the public's interest in disclosure of the media content does not outweigh the Middleton's protected privacy interest in the media content at this time," Gray explained. ""The Court finds that since Mr. Middleton's death, the Middletons have been harassed by individuals with outlandish, hurtful, unsubstantiated, and offensive conspiracy theories regarding Mr. Middleton, his death, and his family, which have caused the Middletons immense harm and anguish."
The online publication said its investigation was sparked by a business associate of Middleton, whom they claim requested anonymity because the person feared for their life. The unnamed source reportedly surfaced last month to demand an independent investigation, claiming the 59-year-old father of two was extremely close to Clinton and incapable of committing such an elaborate suicide.
Conspiracy theories claim a connection linking the deaths of Vince Foster, Seth Rich and Jeffrey Epstein to the Clinton family. No charges have been filed against any member of the Clinton family for any of their deaths, as it is just theory.
A growing pile of corpses is pointed to by the online publication that questions a link between the Clintons and Epstein, noting not only Middleton's death — which was ruled a suicide — but others close to them.
The others include Epstein associate Jean-Luc Brunel, a 76-year-old French modeling scout-turned-pimp, found hanging in his Paris jail cell and Clinton-Epstein pal Steve Bing, 55, who allegedly committed suicide falling from a 27-story Los Angeles building.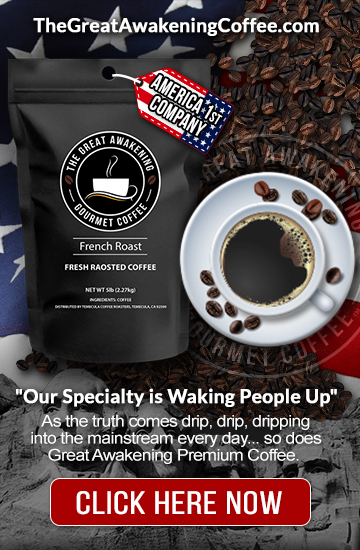 In Case You Missed It:
Supreme Court Rules New York's Concealed Carry Gun Law Is Unconstitutional, Recognizes Right to Carry in Public
Supreme Court Rules New York's Concealed Carry Gun Law Is Unconstitutional, Recognizes Right to Carry in Public
For breaking news from one of the most over the target and censored names in the world join our 100% Free newsletter at
Also follow us at Gab
Follow us on Gab.com
, Like, comment, and subscribe.
Newsletter
, The best way to get the information you want.
Telegram
, Join our Telegram chat
Shop Patriot and Detox the Deep State by shopping with our sponsors.
RedPillLiving.com
, Home of Sleepy Joe – the world's most powerful all natural sleep formula and The Great Awakening Gourmet Coffee for Patriots.
GreenPillLiving.com
, High Potency Full Spectrum CBD.
TheGreatAwakeningBooks.com
, Censored Books for Patriots.
TheGreatAwakeningCoffee.com
, Gourmet Coffee for Patriots!
The Serapeum.com
, The Hidden History of Man & The Mystery Babylon Religion of The Deep State.