Reported by: The Star News Network
Several infants were left to die after being born alive during botched abortions in Minnesota in 2021, according to a state health report.
Abortion procedures resulted in the birth of live infants in five separate incidents, and life-saving measures were not reported to have been used in any of the incidents, the Minnesota Health Department report found.
Two infants were pre-viable and were left to die with no attempts made to save their lives, according to the report. One infant with an unspecified fetal abnormality was also left to die without medical care.
Screenshot is from a recently published report by the Minnesota Department of Health.https://t.co/7oGsNZX6SLhttps://t.co/1M7z03eQW6
— Matthew Schmitz (@matthewschmitz) July 11, 2022
FIVE babies were born alive in abortions and left to die in Minnesota in 2021. That's according to the state health department.

FIVE – in one state! pic.twitter.com/43VhZnlCST

— micaiah bilger (@micaiah157) July 11, 2022
In two instances, infants were born alive after abortions and given "comfort care measures" before dying; the report makes no note of whether life-saving measures were attempted in these cases.
The Minnesota Legislature requires abortion providers to report when infant children are born alive following failed abortions, according to the report. State law also recognizes born-alive abortion survivors as people and requires practitioners to afford them proper medical practice including reasonable measures to preserve the child's life and health.
In total, 10,136 abortions were reported in the state throughout 2021.
The Minnesota Department of Health did not respond to the Daily Caller News Foundation's request for comment.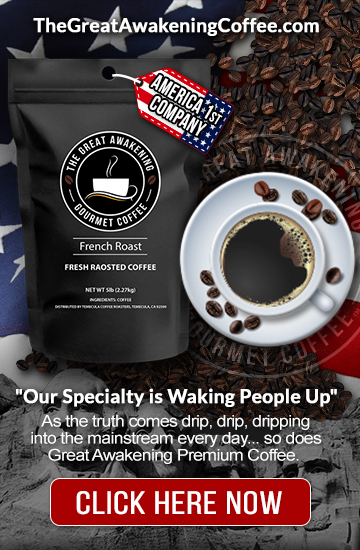 In Case You Missed It:
Democrats Demand $650 Billion In IMF Aid For Ukraine War Relief – In The Form Of SDRs
Pennsylvania Counties Refuse to Count Undated Mail-In Ballots, State Sues
For breaking news from one of the most over the target and censored names in the world join our 100% Free newsletter at
Also follow us at Gab
Follow us on Gab.com
, Like, comment, and subscribe.
Newsletter
, The best way to get the information you want.
Telegram
, Join our Telegram chat
Shop Patriot and Detox the Deep State by shopping with our sponsors.
RedPillLiving.com
, Home of Sleepy Joe – the world's most powerful all natural sleep formula and The Great Awakening Gourmet Coffee for Patriots.
GreenPillLiving.com
, High Potency Full Spectrum CBD.
TheGreatAwakeningBooks.com
, Censored Books for Patriots.
TheGreatAwakeningCoffee.com
, Gourmet Coffee for Patriots!
The Serapeum.com
, The Hidden History of Man & The Mystery Babylon Religion of The Deep State.