Reported by: The Gateway Pundit
This won't help the egg shortage.
Several fire crews were called to a massive fire that occurred at an egg farm in Bozrah, Connecticut on Saturday afternoon.
The fire occurred at Hillandale Farms located on Schwartz Road.
At the time of this writing fire crews from Colchester, Salem, Lebanon, and several other towns are all responding to the scene to put out the blaze.
WATCH:
https://twitter.com/rawsalerts/status/1619418877187989504?s=20&t=YGLyd0DqgQhAS72LZyunKg
Crews are battling a massive fire at an egg farm Bozrah. Thanks to Alex Q. for sending us this video https://t.co/nkeXipm7Rm pic.twitter.com/VVibxXlAyx

— WFSB Channel 3 (@WFSBnews) January 28, 2023
The Colchester Fire Department told the press the large scale fire has even caused water issues and more water tankers are being called to the scene.
As of now it's not clear if anyone was hurt or trapped inside the chicken coop where the blaze started.
We have CFPA members Linda Akerman (@FyrwmnLinda) and Rob Ladd (@NlcFire) on scene of a 3-alarm fire at an egg farm in Bozrah, CT. Rob Ladd reports a 100×400 chicken coop well-involved with exposures#fire #structurefire #3alarmfire #bozrah #breakingnews pic.twitter.com/u1aSrMM4uI

— CT Fire Photo (@ctfirephoto) January 28, 2023
This is not the first time we have seen this in the past year.
Here is the Updated List of US-Based Food Manufacturing Plants Destroyed Under Biden Regime – Interactive Map
The cause of the fire has yet to be determined.
Since last year the price of eggs have risen over 66% due to the current egg shortage.
The shortage has caused some consumers to turn to artificial eggs.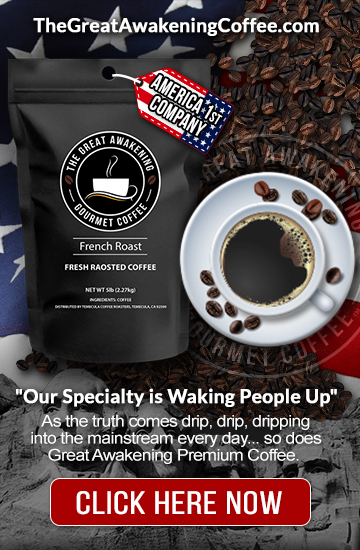 In Case You Missed It:
Convicted Child Sex Offender Given Custody of Little Girl – Then Gets Her Pregnant
For breaking news from one of the most over the target and censored names in the world join our 100% Free newsletter at
Also follow us at Gab
Follow us on Gab.com
, Like, comment, and subscribe.
Newsletter
, The best way to get the information you want.
Telegram
, Join our Telegram chat
Shop Patriot and Detox the Deep State by shopping with our sponsors.
RedPillLiving.com
, Home of Sleepy Joe – the world's most powerful all natural sleep formula and The Great Awakening Gourmet Coffee for Patriots.
GreenPillLiving.com
, High Potency Full Spectrum CBD.
TheGreatAwakeningBooks.com
, Censored Books for Patriots.
TheGreatAwakeningCoffee.com
, Gourmet Coffee for Patriots!
The Serapeum.com
, The Hidden History of Man & The Mystery Babylon Religion of The Deep State.