Reported by: The Gateway Pundit
Over fifty House Republicans are now calling on Biden to take a cognitive test and it's easy to understand why.
Democrats called on Trump to take one and not only did he do it, he aced it. Why can't Biden do the same?
Could it be that the Biden White House doesn't want him to take such a test because it would confirm everyone's worst fears about him?
FOX News reports:
More than 50 Republicans call for Biden to take cognitive test, amid Dem concerns about president's age
More than 50 House Republicans on Wednesday are calling for President Biden to take a cognitive test, as the president's opponents, and even some allies, question his fitness for the job at age 79.

Fifty-four Republicans signed the letter, addressed to President Biden, which was led by Rep. Ronny Jackson, R-Texas. That's up from 13 co-signers on a similar letter Jackson led in June 2021, and 37 co-signers on a letter in February.

The latest letter also includes key members of House Republican leadership, including Republican Study Committee Chairman Jim Banks, R-Ind., Conference Chair Elise Stefanik, R-N.Y., and Conference Vice Chair Mike Johnson, R-La.

"We again write to you to express concern with your current cognitive state and to urge you to submit to a cognitive test immediately. We believe that, regardless of gender, age, or political party, all Presidents should follow the example set by former President Trump to document and demonstrate sound mental abilities," the letter says.

"While you have largely brushed aside these assertions as partisan political attacks, the left-leaning New York Times recently published an article outlining all of this in great detail," the letter continues. "According to The New York Times, the increased scrutiny surrounding your cognitive state has been fueled by your recent public appearances."
Good for Dr. Ronny Jackson for leading the charge on this.
Joe Biden won't finish his term. Democrats KNOW his cognitive decline is a liability. He needs to quit waiting and get it over with. RESIGN NOW!

— Ronny Jackson (@RonnyJacksonTX) July 27, 2022

Does this man look well to you?
"You can't be pro-insurrection and pro-American." —@JoeBiden pic.twitter.com/ufJxWPruj4

— The Democrats (@TheDemocrats) July 26, 2022
Biden should take the test or resign.
Cross posted from American Lookout.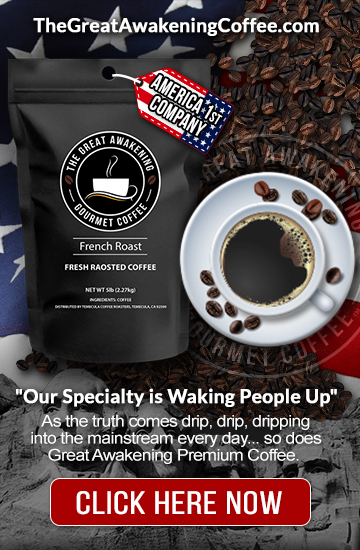 In Case You Missed It:
REPORT: 83% Of Americans Concerned About Election Integrity In Midterm Elections, 75% Concerned About CHEATING – Majority Also Believe The 2020 Election Was STOLEN
President Trump Announces He Will Sue CNN for "Repeated Defamatory Statements" Which Have "Defamed Me and Defrauded the Public Regarding the Overwhelming Evidence of Fraud Throughout the 2020 Election"
For breaking news from one of the most over the target and censored names in the world join our 100% Free newsletter at
Also follow us at Gab
Follow us on Gab.com
, Like, comment, and subscribe.
Newsletter
, The best way to get the information you want.
Telegram
, Join our Telegram chat
Shop Patriot and Detox the Deep State by shopping with our sponsors.
RedPillLiving.com
, Home of Sleepy Joe – the world's most powerful all natural sleep formula and The Great Awakening Gourmet Coffee for Patriots.
GreenPillLiving.com
, High Potency Full Spectrum CBD.
TheGreatAwakeningBooks.com
, Censored Books for Patriots.
TheGreatAwakeningCoffee.com
, Gourmet Coffee for Patriots!
The Serapeum.com
, The Hidden History of Man & The Mystery Babylon Religion of The Deep State.