Reported by: Just The News
After learning Clark County's signature verification board had more Democrats than Republicans, the RNC sued.
The Republican National Committee's request for balanced partisan representation on Clark County's mail-in ballot signature verification board was denied Thursday by a Nevada court.
Lawyers filed the RNC's original case on Sept. 20 after Clark County denied its public records request for the political affiliation of poll workers, which the RNC argued should be made available under the Nevada Public Records Act.
The case was paused on Oct. 5 after Clark County agreed to provide the RNC a roster of all poll workers, including their assigned tasks and political affiliations but excluding names.
After reviewing the data and finding Clark County's signature verification board had more Democrats than Republicans, the RNC re-activated its lawsuit on Oct. 27.
Yesterday I traveled to Nevada to support some incredible Democrats up and down the ticket Candidates like @StevenHorsford, @DinaTitus, @SusieLeeNV, @CiscoForNevada, @AaronDFordNV, @SteveSisolak, and @CortezMasto who will work to fight for you. pic.twitter.com/AeEntWzxdm— Barack Obama (@BarackObama) November 2, 2022
The board includes 23 Democrats, 33 Nonpartisans, and 8 Republicans, according to the RNC motion.
"It is now clear that Clark County has disproportionately excluded Republicans and hired an overwhelming number of Democrats and Nonpartisans despite the clear and unambiguous statutory obligation that the members of all special election boards 'must represent all political parties as equally as possible,'" the court filing said, citing NRS 293B.360.
Clark County District Court Judge Timothy Williams's Thursday order stated that the "mail ballot inspection board" is simply temporary employees, not a true board, and is therefore not subject to the law requiring equal party representation.
"The Court finds that it is a big stretch to classify temporary employees as board members on a board that the County Registrar never created," Williams wrote. "Thus, the temporary workers' nominal exercise of discretion in performing a job related task does not rise to the level of decision making typically expected from a board."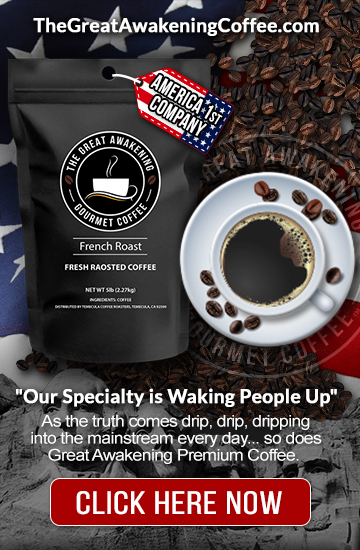 Last week in Nye County, workers were ordered by the Nevada secretary of state to stop hand counting ballots until after polls close on Election day. In response to an American Civil Liberties Union (ACLU) complaint, the state Supreme Court had ruled on Oct. 21 that aspects of the county's plan violated election law prohibiting the early release of results.
On Wednesday, the ACLU requested an investigation into Nye County for an alleged "coordinated partisan election administration effort" during the hand-count process.
In Case You Missed It:
MI Lawsuit Alleges Unlawful Signature Verification in Zuckerberg Funded Relia-Vote Machines
For breaking news from one of the most over the target and censored names in the world join our 100% Free newsletter at
Also follow us at Gab
Follow us on Gab.com
, Like, comment, and subscribe.
Newsletter
, The best way to get the information you want.
Telegram
, Join our Telegram chat
Shop Patriot and Detox the Deep State by shopping with our sponsors.
RedPillLiving.com
, Home of Sleepy Joe – the world's most powerful all natural sleep formula and The Great Awakening Gourmet Coffee for Patriots.
GreenPillLiving.com
, High Potency Full Spectrum CBD.
TheGreatAwakeningBooks.com
, Censored Books for Patriots.
TheGreatAwakeningCoffee.com
, Gourmet Coffee for Patriots!
The Serapeum.com
, The Hidden History of Man & The Mystery Babylon Religion of The Deep State.