A barn that housed tens of thousands of chickens on Forsman Farm in Howard Lake, Minnesota, one of the nation's largest egg producers, was set aflame late Saturday night.
According to Forsman Farms, which provides more than three million eggs to the largest retailers in the country, the cause of the fire remains a mystery as investigators evaluate the scene to determine how the barn was set ablaze.
"Overnight, a fire destroyed one of our barns at our Howard Lake farm. No one was injured and we are grateful that first responders were quickly on the scene to put out the fire. Unfortunately, chickens were lost because of the fire. We are evaluating the extent of the damage – which appears to be confined to a single structure – as well as investigating the cause of the fire," a Forsman Farms told Minnesota's local CBS affiliate.
A Wright County egg producer is evaluating the damage left behind from a Saturday night fire. A Forsman Farms spokesperson said they do not have a firm number yet but he estimates at least tens of thousands of chickens were killed. https://t.co/JPkqaQqO6Y @kare11 pic.twitter.com/51F8gE4oea

— Heidi Wigdahl (@HeidiWigdahl) May 30, 2022
Law enforcement officials estimate at least 200,000 chickens were killed in the massive flame.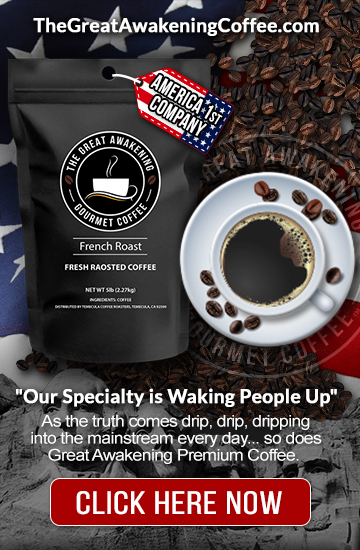 While the fire left extensive damage to the property, no injuries were reported.
The Wright County Sheriff's Office maintains the fire was likely accidental.
More from Fox 9:
The fire at the commercial egg farm in Minnesota is the latest food production facility to mysteriously go up in smoke over the past year as inventory on store shelves across the United States become increasingly bare amid a fertilizer and food shortage and historic inflation.
As the Gateway Pundit has reported, at least 16 major fires have erupted at food industry facilities and plants over the past five months.  All of the fires have been officially listed as accidental or inconclusive.
In Case You Missed It:
For breaking news from one of the most over the target and censored names in the world join our 100% Free newsletter at
Also follow us at Gab
Follow us on Gab.com
, Like, comment, and subscribe.
Newsletter
, The best way to get the information you want.
Telegram
, Join our Telegram chat
Shop Patriot and Detox the Deep State by shopping with our sponsors.
RedPillLiving.com
, Home of Sleepy Joe – the world's most powerful all natural sleep formula and The Great Awakening Gourmet Coffee for Patriots.
GreenPillLiving.com
, High Potency Full Spectrum CBD.
TheGreatAwakeningBooks.com
, Censored Books for Patriots.
TheGreatAwakeningCoffee.com
, Gourmet Coffee for Patriots!
The Serapeum.com
, The Hidden History of Man & The Mystery Babylon Religion of The Deep State.
Source Article: TheGatewayPundit.com