Reported by: Conservative Brief
Pennsylvania's Supreme Court upheld the state's expansion of mail-in voting, giving Democrats a big victory just months before the crucial midterms.
"We find no restriction in our Constitution on the General Assembly's ability to create universal mail-in voting," wrote Justice Christine Donohue in the majority opinion.
The 5-2 ruling, with the two Republican justices both voting no, means expanded vote-by-mail will likely be in place for marquee races in November for governor and U.S. Senate.
"A lower court panel with a majority of Republican judges had thrown out the law in January, a ruling put on hold while the state Supreme Court reviewed an appeal by the administration of Democratic Gov. Tom Wolf. In the new decision, the justices agreed with Wolf's argument that the lower court wrongly based its decision on court rulings that addressed older versions of the state constitution that had invalidated antiquated laws passed to expand absentee voting," Fox News reported.
"The majority cited a provision of the Pennsylvania Constitution, method of elections, that says all elections shall be by ballot or by such other method as may be prescribed by law," Fox News reported. "Wolf's lawyers had told the court the current version of the state constitution should not be interpreted to outlaw voting by mail that goes beyond allowing it for people who are out of town on business, ill, physically disabled, or performing election day duties or religious observance. They said the constitution establishes only minimums for absentee and mail-in ballots."
"Today's court ruling definitively asserts that mail-in voting is a legal and constitutional method for Pennsylvania voters," Wolf said in a statement. "By upholding the law, which the General Assembly approved in 2019 in a bipartisan manner, this ruling assures that mail-in voting remains in place and Pennsylvanians will be able to cast their ballot legally in person or by mail without any disruption or confusion."
Pennsylvania has had a slew of issues with calling elections and racing not being called for many days after election night.
Earlier this week, Republicans filed a lawsuit to throw out Pennsylvania's controversial mail-in voting law.
"The suit, filed Wednesday by 14 state Republican lawmakers, contends that the court must invalidate the law because of a provision written into it that says it is "void" if any of its requirements are struck down in court. The lawsuit says the non-severability provision was triggered in a May 20 decision by a panel of the 3rd U.S. Circuit Court of Appeals concerning mail-in ballots in a Lehigh County judicial race from last November," Fox News reported.
"The ballots in question lacked handwritten dates on the return envelopes, as required in the law. In the decision, the panel found that a handwritten date has no bearing on a voter's eligibility and said it would violate voters' civil rights to throw out their ballots in that election simply because they lacked a handwritten date. The panel also pointed out that ballots with incorrect dates had been counted in that election. An appeal by the Republican candidate in the race is pending to the U.S. Supreme Court," the report added.
Pennsylvania's 2019 mail-in voting law has become a hot topic for Republicans on the campaign trail, with Republican gubernatorial nominee Doug Mastriano vowing to repeal it if he gets elected.
Last week, Pennsylvania lawmakers took another step towards enhancing election integrity ahead of what are expected to be highly contested midterm races.
In an interview with the outlet, Sen. Lisa Baker, the bill's primary sponsor, noted that she and co-sponsor Sen. Kristin Phillips-Hill introduced it "because Pennsylvania needs to see action on actual reforms that will improve an election system that has been severely tried and tested in recent years."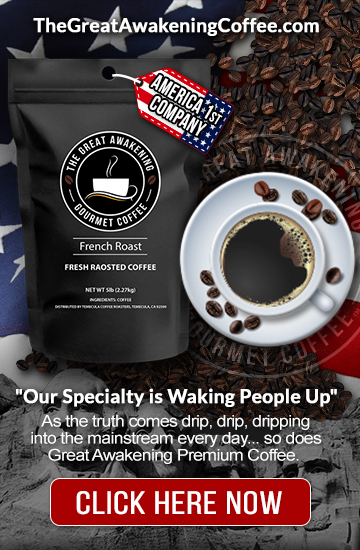 In Case You Missed It:
The Art Of Scandal Implosion: The Political & Media Elite Prepare To Drop Hunter Biden In A "Controlled Demolition"
White House declares SCOTUS ruling on Roe 'unconstitutional,' confirms Medicaid to be used to fund abortions
For breaking news from one of the most over the target and censored names in the world join our 100% Free newsletter at
Also follow us at Gab
Follow us on Gab.com
, Like, comment, and subscribe.
Newsletter
, The best way to get the information you want.
Telegram
, Join our Telegram chat
Shop Patriot and Detox the Deep State by shopping with our sponsors.
RedPillLiving.com
, Home of Sleepy Joe – the world's most powerful all natural sleep formula and The Great Awakening Gourmet Coffee for Patriots.
GreenPillLiving.com
, High Potency Full Spectrum CBD.
TheGreatAwakeningBooks.com
, Censored Books for Patriots.
TheGreatAwakeningCoffee.com
, Gourmet Coffee for Patriots!
The Serapeum.com
, The Hidden History of Man & The Mystery Babylon Religion of The Deep State.