Reported by: The Gateway Pundit
Corrupt New York City District Attorney Alvin Bragg received $1 million from Soros in his election for NYC DA.
As a result, New York City saw a rise in crime from 2021 to 2022.  The overall index crime in New York City increased in September 2022, by 15.2% compared with September 2021.
But crime can wait, DA Alvin Bragg has bigger fish to fry.  The corrupt Soros-funded DA is going after President Donald Trump.  And he is using Stormy Daniels as his means to get the former president.
Almost one year ago this month the 9th Circuit Court issued a final ruling in the case brought against Trump by disgraced attorney Michael Avenatti and Stormy.  Daniels was ordered to pay President Trump $300,000 in legal fees.
But suddenly Bragg has somehow rinsed off this case and he is going after President Trump again using the washed-up stripper.
FOX News reported on Friday that final preparations are being made to arrest Donald Trump next week.  The persecution of Donald Trump never ends.
And now, according to FOX5 in New York City, Alvin Bragg's office is meeting with law enforcement to discuss logistics for President Trump's indictment next week.
The Manhattan District Attorney's office has asked for a meeting with law enforcement ahead of a possible indictment of former President Donald Trump next week, according to a court source.

According to the source, the meeting was requested Thursday and hasn't been set. The meeting is to "discuss logistics for some time next week, which would mean that they are anticipating an indictment next week," the source familiar with the planning said.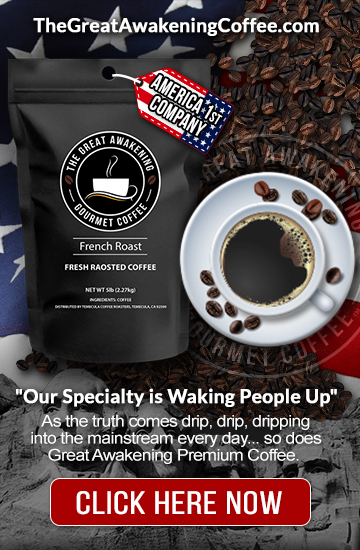 Trump spokesperson Steven Cheung reacted to the news by ripping district attorney Alvin Bragg in a statement to Fox News Digital, calling his investigation a "witch hunt" and accusing him of being in the pocket of President Biden and "radical Democrats."

"President Donald J. Trump is completely innocent, he did nothing wrong, and even the biggest, most Radical Left Democrats are making that clear," Cheung said. "From Russia, Russia, Russia, to the Mueller Hoax, to Impeachment Hoaxes 1 and 2, and even the Unlawful Mar-a-Lago Raid, Democrats have investigated and attacked President Trump since before he was elected – and they've failed every time."
In Case You Missed It:
President Trump Says He Will Be Arrested Tuesday, Calls for Protests
Fox News Reports Final Preparations Being Made to Arrest Trump Next Week… He will "Be Fingerprinted and Processed"
For breaking news from one of the most over the target and censored names in the world join our 100% Free newsletter at
Also follow us at Gab
Follow us on Gab.com
, Like, comment, and subscribe.
Newsletter
, The best way to get the information you want.
Telegram
, Join our Telegram chat
Shop Patriot and Detox the Deep State by shopping with our sponsors.
RedPillLiving.com
, Home of Sleepy Joe – the world's most powerful all natural sleep formula and The Great Awakening Gourmet Coffee for Patriots.
GreenPillLiving.com
, High Potency Full Spectrum CBD.
TheGreatAwakeningBooks.com
, Censored Books for Patriots.
TheGreatAwakeningCoffee.com
, Gourmet Coffee for Patriots!
The Serapeum.com
, The Hidden History of Man & The Mystery Babylon Religion of The Deep State.