Reported by: The Gateway Pundit
There are rumblings coming out of Brazil that the military is looking restless and potentially preparing for some sort of response to the 2022 Election in the country. 
This evening, Mathew Tyrmand appeared with Steve Bannon on War Room, and said that if the military is going to make a move it is likely going to be this week.
"The revolution is still not going to be televised." "If there is going to be…[a] mechanism to bring the military in to stabilize society and to prove the fraud, then that is going to happen this week."@MatthewTyrmand from Brazil on Bannon this evening pic.twitter.com/mp7uTAjYBv

— Gretchen 🇺🇸 (@GretchenOO8) December 15, 2022
We have learned that the enemies of Brazil's President Bolsonaro are dressing up as Bolsonaro followers and doing things that Bolsonaro supporters would never do.  This is similar to reports of left-wing communists in the US who showed up at the US Capitol on Jan 6 dressed as Trump supporters.
— Catherine (@catherinedbay) December 14, 2022
The crowds showing up in support of Bolsonaro are huge.  Are there any people who voted for the communist criminal Lula?
🇧🇷 | IMPRESIONANTE BRASIL 👏👏👏

El Presidente Jair Bolsonaro; ha confirmado que el es el Jefe de las fuerzas Armadas y las Fuerzas Armadas lo respaldan.
Y están con el pueblo Brasileño.

42 días de Protestas por el Fraude Electoral… No verás en los Medios… 🔥 pic.twitter.com/dOZpFtZ0ww

— dejanira silveira 🇻🇪🇨🇭🇪🇸 (@dejanirasilveir) December 12, 2022
Here is the entire interview with Mathew Tyrmand on the War Room this evening.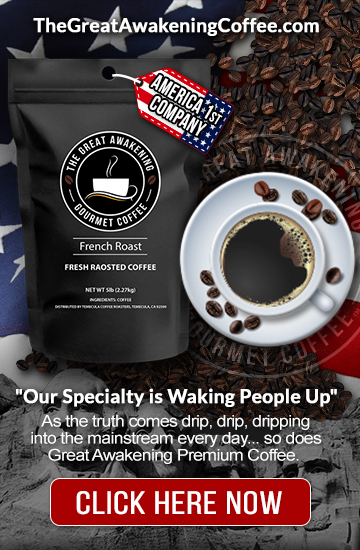 In Case You Missed It:
AZ State Sen. Sonny Borrelli Lawsuit Against Maricopa County Includes Evidence Maricopa Performed Illegal Voter Signature Verifications
Ken Griffin Sues IRS Over Leaked Returns, Says Employees 'Deliberately Stole' Confidential Data
For breaking news from one of the most over the target and censored names in the world join our 100% Free newsletter at
Also follow us at Gab
Follow us on Gab.com
, Like, comment, and subscribe.
Newsletter
, The best way to get the information you want.
Telegram
, Join our Telegram chat
Shop Patriot and Detox the Deep State by shopping with our sponsors.
RedPillLiving.com
, Home of Sleepy Joe – the world's most powerful all natural sleep formula and The Great Awakening Gourmet Coffee for Patriots.
GreenPillLiving.com
, High Potency Full Spectrum CBD.
TheGreatAwakeningBooks.com
, Censored Books for Patriots.
TheGreatAwakeningCoffee.com
, Gourmet Coffee for Patriots!
The Serapeum.com
, The Hidden History of Man & The Mystery Babylon Religion of The Deep State.