Reported by: SARA
A young Republican in Texas has achieved quite the blow to Texas Democrats. Representative-Elect Mayra Flores made history as the first Mexican-born congresswoman on Tuesday for an open seat in a special congressional election, previously held by a Democrat.
Flores says her win should be a lesson to Democrats to not take the hispanic vote for granted. Additionally, her win could have a deep significance as to how President Biden and the Democrats have handled the immigration crisis.
Flores' district stretches from east of San Antonio down to the southern border, "once a Democratic stronghold" reports Fox News, which added that then-President Obama carried the area by a whopping 22 points a decade ago.
"The Democrat Party has been in control here in South Texas for over 100 years and feel entitled to our vote. They feel they don't have to do anything to earn our vote. And we sent a strong message to Washington, and we sent a strong message to Democrat Party that you have to get to work. If not, you're going to get voted out," Flores warned in an interview with Fox News the morning after her victory.
Fox News reported that when asked why the district's two counties that border Mexico — Cameron and Hidalgo counties — swung heavily towards her, Flores answered "because I'm one of them and I'm also standing up for our values. God, family, our community. That's who we are in South Texas. We're all about hard work."
Not only does Flores' victory narrow by one seat the House Democrats' already razor-thin majority in the chamber, but it also gives Republicans more momentum heading into November's midterm elections, when they aim to flip other Democratic controlled Hispanic majority districts.
The far left are destroying the American dream. When I was little my family legally immigrated to America. They taught me conservative values: faith, family, & hard work. I will not let the far left & socialist policies by the Biden Administration destroy this great country #TX34 pic.twitter.com/43L4WzyNzr

— Mayra Flores For Congress 🇺🇸🦅 (@MayraFlores2022) May 17, 2022
This week alone, the House GOP has added two #EPAC endorsed #GOPWomen to our ranks: @cconway157 in #CA22 and @MayraFlores2022 in #TX34.

The 2022 Historic Red Wave is led by #GOPWomen, and it's only just getting started.

— Elise Stefanik (@EliseStefanik) June 15, 2022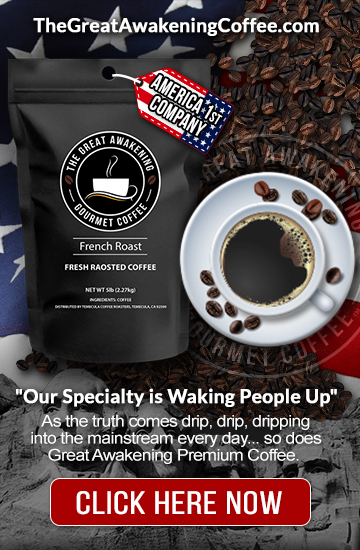 In Case You Missed It:
Did Scientists Stumble Upon a Universal Cancer Treatment Innate to the Human Body?
For breaking news from one of the most over the target and censored names in the world join our 100% Free newsletter at
Also follow us at Gab
Follow us on Gab.com
, Like, comment, and subscribe.
Newsletter
, The best way to get the information you want.
Telegram
, Join our Telegram chat
Shop Patriot and Detox the Deep State by shopping with our sponsors.
RedPillLiving.com
, Home of Sleepy Joe – the world's most powerful all natural sleep formula and The Great Awakening Gourmet Coffee for Patriots.
GreenPillLiving.com
, High Potency Full Spectrum CBD.
TheGreatAwakeningBooks.com
, Censored Books for Patriots.
TheGreatAwakeningCoffee.com
, Gourmet Coffee for Patriots!
The Serapeum.com
, The Hidden History of Man & The Mystery Babylon Religion of The Deep State.