Reported by: The Gateway Pundit
On Sunday, Health and Human Services (HHS) Secretary Xavier Becerra said he believes the Supreme Court's reversal of Roe v. Wade will not last very long but stated, for now, it must stand. 
Becerra said, "Unless we're all going to say the word of the Supreme Court will no longer have value, we have to heed the word of the Supreme Court."
WATCH: HHS Sec. Xavier Becerra says there's not a lot the Biden administration can do for abortion rights. #MTP@SecBecerra: "Unless we're all going to say the word of the Supreme Court will no longer have value, we have to heed the word of the Supreme Court." pic.twitter.com/HDlbxoZJ9C

— Meet the Press (@MeetThePress) July 3, 2022
However, he went on during his appearance to suggest the reversal may not last. 
"I've been around long enough to know that nothing's ever totally safe. But remember, we still haven't even been able to pass the Equal Rights Amendment, and so this country has a way to go," Becerra told NBC's "Meet the Press," referring to the long-proposed amendment for women's rights. "But certainly, I don't believe this decision by this court and [Dobbs v. Jackson Women's Health Organization] is going to stand long."
TRENDING: Canceled Hollywood Star Bursts Into Tears as Conservative Audience Gives Standing Ovation
He added: "This is just not America. We're not about taking rights. Most people around the world haven't looked at the U.S. as the beacon of light because we do things like Dobbs. Just the opposite. So I'm confident that we're going to get past this."
Becerra told NBC that frustrated Democrats should give the administration ideas on codifying Roe v. Wade into federal law. Many have run campaigns on the idea; even Biden did the same in 2019. To date, none have attempted even to propose legislation to do so. 
Roe v. Wade is the law of the land, and we must fight any and all attempts to overturn it. As president, I will codify Roe into law and ensure this choice remains between a woman and her doctor. https://t.co/kaJbYWcYhL

— Joe Biden (@JoeBiden) October 5, 2019
Becerra also called on Congress to pass legislation protecting women's reproductive rights during his appearance.
"We're going to explore everything we can," he said on Sunday. "And I also would ask them to please pass a law. They have it in their power, if they can find the votes to actually codify the Roe decision, which is what we need more than anything else. Executive action."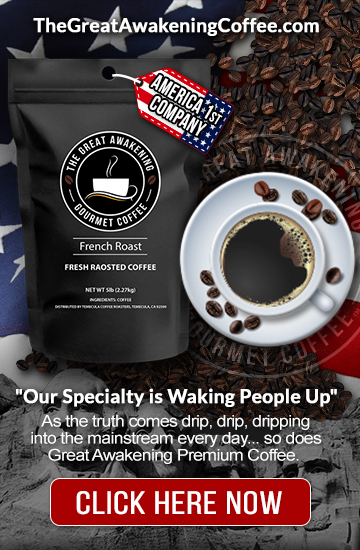 In Case You Missed It:
Johns Hopkins University confirms: You can be vaccinated with a PCR test, even without knowing
For breaking news from one of the most over the target and censored names in the world join our 100% Free newsletter at
Also follow us at Gab
Follow us on Gab.com
, Like, comment, and subscribe.
Newsletter
, The best way to get the information you want.
Telegram
, Join our Telegram chat
Shop Patriot and Detox the Deep State by shopping with our sponsors.
RedPillLiving.com
, Home of Sleepy Joe – the world's most powerful all natural sleep formula and The Great Awakening Gourmet Coffee for Patriots.
GreenPillLiving.com
, High Potency Full Spectrum CBD.
TheGreatAwakeningBooks.com
, Censored Books for Patriots.
TheGreatAwakeningCoffee.com
, Gourmet Coffee for Patriots!
The Serapeum.com
, The Hidden History of Man & The Mystery Babylon Religion of The Deep State.