Reported by: The Gateway Pundit
Project Veritas on Tuesday released part 1 of its "Secret Curriculum" series exposing a Connecticut principal's discrimination against Catholic
Greenwich, Connecticut – Jeremy Boland, Assistant Principal of Cos Cob Elementary School admitted he discriminates against hiring Catholics.
Boland said he prefers hiring progressive teachers under the age of 30.
"Believe it or not, the open-minded, more progressive teachers are actually more savvy about delivering a Democratic message without really ever having to mention politics," Jeremy Boland told an undercover PV journalist.
Jeremy Boland revealed how he 'gets away' with not hiring Catholic teachers
"So, it's subtle. They [teachers I hire] will never say, 'Oh, this is [a] liberal or a Democratic way of doing this.' They'll just make that the norm — and this is how we handle things, it's subtle…That's how you get away with it."
Boland wants to ensure the students vote Democrat in the future.
Via Project Veritas:
Project Veritas released the first video in its newly launched Education Series today exposing a senior official at a prominent public school.

Jeremy Boland, who serves as Cos Cob Elementary School's Assistant Principal, was recorded bragging about how he oversees the hiring of teachers who will disseminate "progressive" political ideas in the classrooms:

Transgender ideology in school was also an issue discussed in the video. It has been a controversial topic, especially amongst parents, in recent years.

Advertisement – story continues below

On this matter, Boland affirms that any teacher who refuses to acknowledge a child's gender preferences has no place in his Elementary School.

"So, if you have someone [teacher] who is hardcore religious or hardcore conservative, they will probably say something detrimental to the effect, 'Well, I don't think kids have enough knowledge to make that decision [gender identity] at this age,'" Boland said.

"You're out. You're done," he concluded.

The Elementary School administrator goes on to say that he discriminates against older individuals as well.

Advertisement – story continues below

"I need younger [teachers]. So, because Greenwich pays very well, you get teachers from other districts who have been there for a long time, that want to come to Greenwich. But if they're older, I'm not allowed to do that — I can't tell them, 'I'm not interviewing you because you're older.' I just don't interview them. So, for one position, I think we had 30 applicants. So out of all those applicants, I don't think I interviewed anybody over the [age] of 30…Because sometimes the older you get, the more set in your ways, the more conservative you get."
WATCH: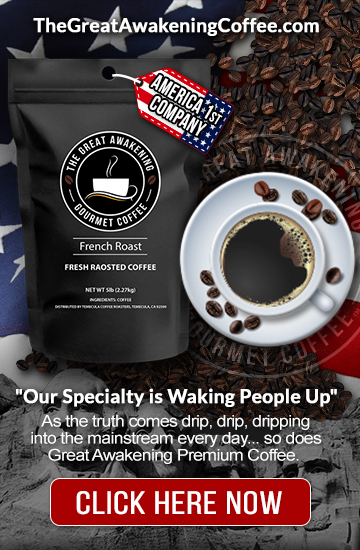 In Case You Missed It:
BOOM: Trump Lawyer Drops Bombshell Claim about FBI Abuse of Power During Mar-a-Lago Raid
AG Merrick Garland Threatens DOJ Employees About Contacting Congress – In the Current Environment He Appears to be Breaking the Law
For breaking news from one of the most over the target and censored names in the world join our 100% Free newsletter at
Also follow us at Gab
Follow us on Gab.com
, Like, comment, and subscribe.
Newsletter
, The best way to get the information you want.
Telegram
, Join our Telegram chat
Shop Patriot and Detox the Deep State by shopping with our sponsors.
RedPillLiving.com
, Home of Sleepy Joe – the world's most powerful all natural sleep formula and The Great Awakening Gourmet Coffee for Patriots.
GreenPillLiving.com
, High Potency Full Spectrum CBD.
TheGreatAwakeningBooks.com
, Censored Books for Patriots.
TheGreatAwakeningCoffee.com
, Gourmet Coffee for Patriots!
The Serapeum.com
, The Hidden History of Man & The Mystery Babylon Religion of The Deep State.