Reported by: Breaking 911
The following is from the GOP House Judiciary Committee:
New whistleblower information reveals that FBI officials are pressuring agents to reclassify cases as "domestic violent extremism" (DVE) despite lacking the criteria to meet such a classification. Whistleblower disclosures have also detailed the agency's effort to exaggerate DVE data to satisfy the Bureau's leadership.
One whistleblower explained that because agents are not finding enough DVE cases, they are encouraged and incentivized to change designations even though there is minimal, circumstantial evidence to support the reclassification.
Another whistleblower—with experience in high profile domestic terrorism investigations—stated that a field office Counterterrorism Assistant Special Agent in Charge and the FBI's Director of the Counterterrorism Division have forced agents to recategorize cases as DVE to hit performance metrics manufactured by the Bureau itself.
According to whistleblowers, the FBI uses these metrics to dispense awards and determine promotions. Every whistleblower has called it an environment of "pressure" within the FBI.
These whistleblower disclosures come as the Biden Administration pushes a narrative that domestic violent extremism is the "greatest threat" facing the United States.
Read the letter to FBI Director Wray here.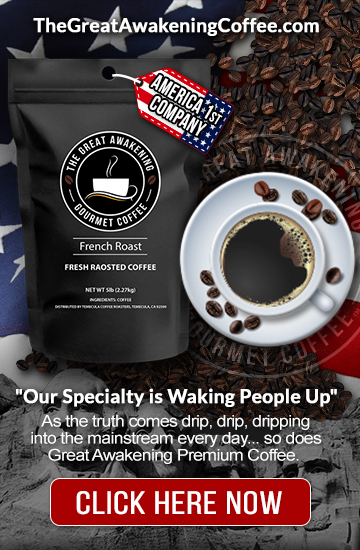 In Case You Missed It:
Racine County Sheriff Calls on Attorney General to Suspend Election Ballot Harvesting Option on Wisconsin's Official Election Website
SPLC Promotes Explicit Sex Book to Elementary Students, Says 2 Year Old's Can Know They are Transgender
For breaking news from one of the most over the target and censored names in the world join our 100% Free newsletter at
Also follow us at Gab
Follow us on Gab.com
, Like, comment, and subscribe.
Newsletter
, The best way to get the information you want.
Telegram
, Join our Telegram chat
Shop Patriot and Detox the Deep State by shopping with our sponsors.
RedPillLiving.com
, Home of Sleepy Joe – the world's most powerful all natural sleep formula and The Great Awakening Gourmet Coffee for Patriots.
GreenPillLiving.com
, High Potency Full Spectrum CBD.
TheGreatAwakeningBooks.com
, Censored Books for Patriots.
TheGreatAwakeningCoffee.com
, Gourmet Coffee for Patriots!
The Serapeum.com
, The Hidden History of Man & The Mystery Babylon Religion of The Deep State.