Reported by: The Epoch Times
A 32 caliber handgun in Temecula, Calif., on March 27, 2021. (John Fredricks/The Epoch Times)
---
Commentary
The state of California cannot be trusted with sensitive data. This has been proven again with the data breach of concealed carry permit information by the state Department of Justice.
As The Epoch Times reported, "Firearms owners who have a concealed carry permit in California had their data leaked [June 27] after Attorney General Rob Bonta launched a 2022 Firearms Dashboard Portal, according to gun rights groups. … And some local law enforcement officials in California said that concealed carry permit owners should make sure their homes are secure because home addresses were part of the data breach."
This could include judges and law enforcement. The threats to them are real. Earlier in June, a California man was arrested trying to assassinate Supreme Court Justice Brett Kavanaugh due to the pending reversal of the Roe v. Wade decision from 1973. About the same time, in Wisconsin, former Juneau County Circuit Court Judge John Roemer was murdered by a man he had sentenced to 15 years in prison, who then committed suicide.
Two years ago, U.S. District Judge Esther Salas' son was killed and her husband, Mark Anderl, critically wounded in their home in New Jersey in an attack by a lawyer who didn't like how Salas handled a case. The lawyer also committed suicide.
In response to the negligence with the California data, the gun rights group Gun Owners of California demanded the resignation of Attorney General Rob Bonta.
President Sam Parades told me, "Releasing the private information of all CCW applicants, issued or denied, over the past 10 years, everyone who bought or sold a firearm over the past who knows how many years, everyone who has a firearms safety certificate, and everyone on the Gun Violence Restraining Order database is atrocious!
"That includes judges, reserve peace officers, DAs, Deputy DAs and hundreds of thousands of everyday people like you and me. That is something that everyone should be concerned with. All of those people's lives have been put in jeopardy by the release of their names, addresses, driver's licenses, gender and criminal records. AG Bonta should quit."
Constitutional Carry
Concealed carry means carrying a firearm in public by adult citizens with a clean criminal record. That right just was affirmed (pdf) by the U.S. Supreme Court in the case New York Pistol & Rifle Association v. Bruen. But it does allow reasonable measures such as taking a gun-safety class and registering with a state data base, such as the one just breached in California.
There also is "constitutional carry," which means any adult with a clean criminal record can carry a concealed gun without any prior approval by the state. No names in databases. It's also called "permitless carry," "unrestricted carry," or "Vermont Carry," because that liberal state long pioneered the policy—and, by the way, has one of the country's lowest murder rates.
Currently, half of American states have constitutional carry, or soon will. Other states are considering it.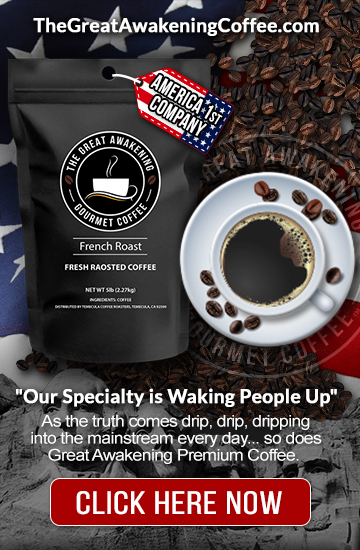 Given California's problems with its permit database, constitutional carry obviously should be adopted here. No database, no problem.
Unfortunately, that's highly unlikely at a time when Gov. Gavin Newsom and state legislators are demanding yet more anti-gun laws. Newsom said defiantly on June 23 after the Supreme Court's decision, "While this reckless decision erases a commonsense gun safety law that existed for decades, California anticipated this moment. … Next week, I will have 16 new gun safety bills on my desk, including a bill that will allow individuals to sue gun makers and distributors for violating certain gun laws. I look forward to signing all of those bills."
In the light of the Supreme Court strengthening the Second Amendment "right of the people to keep and bear arms," we can anticipate lawsuits against these unconstitutional California bills. Unless Newsom pulls a Jefferson Davis and gets California to secede, it's still part of our "indivisible" Union.
But what's also needed is a state initiative to institute constitutional carry, settling the matter.
Past Data Problems
The concealed carry data breach also is part of a longstanding pattern of the state of California's incompetence with databases. Most cruelly, when the COVID-19 pandemic hit two years ago, the Employment Development Department's database was so decrepit millions of newly unemployed workers had to wait months for their payments.
I was working at the time as press secretary to state Sen. John Moorlach. Our great staff handled these hundreds of EDD cases with compassion, working with EDD to get people their benefits. When they needed extra help due to the large number of calls, they asked me to pitch in. It was heartbreaking to hear our constituents' stories of not being able to pay the rent or even put food on the table. But I also took heart from their gratitude when they finally got the benefits they had earned.
Part of the computerized incompetence was the EDD lost an incredible $31 billion to fraud. That money must be paid through future unemployment taxes paid by us all.
Then there's the DMV, a national byword for incompetence. There are many stories over the years. Here's one from 2013 as reported by the tech site IEEE Spectrum, "The Golden State's Department of Motor Vehicles (DMV) must think it has checked into an IT version of Hotel California, where once a DMV modernization project is started, it can never ever finish it.
"Last week, on behalf of DMV's management, California's CIO informed state legislators that it had decided to cancel at the end of January the remainder of its US $208 million, 6-year IT modernization project with Hewlett-Packard, which was supposed to be completed in May of this year."
And here's a disaster I remember writing editorials on from way back in 1994: "The California Department of Motor Vehicles has spent $44 million over the last six years on a computer modernization project it now admits is a hopeless failure, prompting the Legislature to order an investigation."
It's ironic the state still the epicenter of the global computer industry cannot piece together government data systems that work.
But with the concealed carry data breach, that incompetence could prove deadly.
In Case You Missed It:
How The Media Used Russiagate Conspiracy Theories To Create A News Cartel
120 Tips On Potential Victims As Utah Sheriff Investigates Claims Of 'Ritual Child Sexual Abuse'
For breaking news from one of the most over the target and censored names in the world join our 100% Free newsletter at
Also follow us at Gab
Follow us on Gab.com
, Like, comment, and subscribe.
Newsletter
, The best way to get the information you want.
Telegram
, Join our Telegram chat
Shop Patriot and Detox the Deep State by shopping with our sponsors.
RedPillLiving.com
, Home of Sleepy Joe – the world's most powerful all natural sleep formula and The Great Awakening Gourmet Coffee for Patriots.
GreenPillLiving.com
, High Potency Full Spectrum CBD.
TheGreatAwakeningBooks.com
, Censored Books for Patriots.
TheGreatAwakeningCoffee.com
, Gourmet Coffee for Patriots!
The Serapeum.com
, The Hidden History of Man & The Mystery Babylon Religion of The Deep State.