Reported by: The Gateway Pundit
In December 2020 Dr. Anthony Fauci defended deliberately moving the goalposts and lying about Covid-19 herd immunity during an appearance on CNN's "State of the Union."
Fauci previously stated that it would take 60% to 70% herd immunity to halt the China Coronavirus.
Fauci moved the goalposts and is now claiming it will take closer to 90% immunity to halt the virus.
Fauci made these statements not based on science, but on politics. He was demanding that every American get vaccinated with the dangerous experimental COVID vaccines.
Fauci regularly changed the COVID guidelines on a whim and his actions delayed the herd immunity in the US population. Under Dr. Fauci the US had more deaths than any other country!
On Wednesday Senator Rand Paul grilled Tony Fauci on his previous statements on herd immunity.
Back in 2004 Dr. Fauci believed natural immunity was very important. Rand Paul played the video. But today Tony Fauci does not believe in natural immunity to the COVID virus. Maybe it has something to do with his contracts with Big Pharma?
Rand Paul promised to call in Fauci and he will be forced to divulge who he got his royalties from.
Rand promised to force Dr. Fauci to disclose where he got his royalties from and if any member on his COVID committee has a conflict of interest.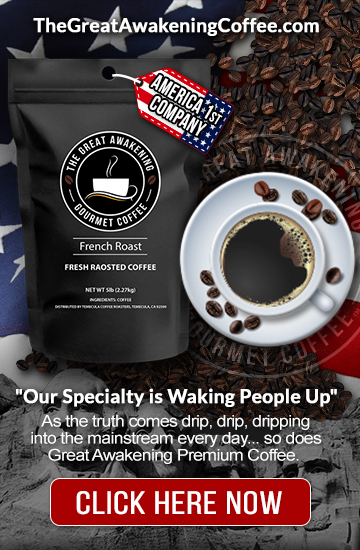 Fauci, the little elf, was quivering.
Rand Paul confronts Fauci on his clip saying that getting infected protects you from a virus more than vaccines:

Fauci: "That film you showed was really taken out of context… Reuters fact checked that."

Paul: "Actually, words don't lie."
pic.twitter.com/bJKhlYNt5E

— Greg Price (@greg_price11) September 14, 2022
In Case You Missed It:
Florida Governor DeSantis Sends two Planes of Illegal Aliens to Martha's Vineyard (VIDEO)
'Significant Proof' Air Force Discriminated Against Troops Seeking Religious Exemptions To Vaccine Mandate: Court
For breaking news from one of the most over the target and censored names in the world join our 100% Free newsletter at
Also follow us at Gab
Follow us on Gab.com
, Like, comment, and subscribe.
Newsletter
, The best way to get the information you want.
Telegram
, Join our Telegram chat
Shop Patriot and Detox the Deep State by shopping with our sponsors.
RedPillLiving.com
, Home of Sleepy Joe – the world's most powerful all natural sleep formula and The Great Awakening Gourmet Coffee for Patriots.
GreenPillLiving.com
, High Potency Full Spectrum CBD.
TheGreatAwakeningBooks.com
, Censored Books for Patriots.
TheGreatAwakeningCoffee.com
, Gourmet Coffee for Patriots!
The Serapeum.com
, The Hidden History of Man & The Mystery Babylon Religion of The Deep State.