An extremely disturbing video appears on NekkidNationalRVRoadTrip's Rumble channel.
Published April 16, 2022, the 2:09 minute video is a collection of video clips depicting people leaping from balconies and roofs of high- rise buildings. Toward the end of the video there are clips showing people hanged from balconies, inside apartments and from trees. Chinese music plays in the background with Chinese subtitles.
It is difficult to view and, without proper context, even more difficult to understand how such conditions could exist.
David Culver, a CNN Shanghai correspondent, reports his personal experience of the Shanghai lockdown situation in an April 12,2022 article –
"a megaphone blares most mornings from the narrow laneway where I live in Shanghai, summoning me and my neighbors from our homes for our mandatory Covid test.
Mask on and cell phone in hand, I step outside before the volunteers in hazmat suits have time to knock. If you miss the call, they'll keep knocking until someone answers. No one is exempt.
This massive city of 25 million people is at the center of China's efforts to stamp out the country's largest ever Covid outbreak. No one is allowed to leave their residential compounds, even to buy food, meaning we rely on the government or private delivery drivers stretched thin by the massive demand. That's creating huge pressure on the system — and for many people, the restrictions are more distressing than the threat of the virus.
What happens to your pet if you test positive remains an unsettling gray area with no clear solution? Horror stories circulate online about pets being left behind and one was recently killed with a shovel by a person in a hazmat suit.
\If I'm taken to quarantine, I'm hopeful one of the local vets or community groups might be allowed to take care of my dog. I've packed a small bag of Chairman's essentials that sits by the door in case someone is able to take him in if I'm sent away.
But that may be unlikely. Aside from essential workers, the entire city is like me, locked down and locked in".
He goes on to report how real desperation has set in for these residents. Videos have been circulated showing people screaming at community workers and pleading for food. Other videos depict crowds at a quarantine food distribution site fighting over a small delivery of vegetables.
"In my community, the government delivers food once every few days. Deliveries range from a box of vegetables and eggs, to a vacuum-sealed piece of pork or some Traditional Chinese Medicine (TCM). The handouts alone are not enough to feed one person, let alone an entire I ration my food and make the most of what arrives in the box and any extra food my community has been able to source. Lately, most of my meals have been a combination of eggs and carrots — you have to get creative.
Many communities have set up group chats with their neighbors on Chinese social media app WeChat. Occasionally there are offers for group food buys, but options are limited. Shops are shuttered, delivery drivers locked down, supply chains disrupted".
Meanwhile, Gateway Pundit reports an appearance of Dr. Fauci on MSNBC on Thursday morning to discuss the historic government lockdowns in Shanghai.
"Fauci praised Communist China's COVID pandemic strategy and discussed the reason for lockdowns — to get everyone vaccinated with experimental vaccines".
An article appearing in ZeroHedge and written by Tyler Durden on Friday, April 15,2022, reports on one of the unexpected consequences adding to the death toll of the lockdowns.
"Another unnecessary death, caused as a direct result of the CCP's draconian COVID lockdown policy that bars anybody without a current COVID test from seeking medical treatment in Shanghai's hospitals, has rattled the people of Shanghai – and again shaken the people's faith in the CCP's "zero COVID" policies – all while the economic carnage from China's latest lockdowns reverberates across both the country and the world.
According to the SCMP, Qian Wenxiong, a cadre with the city's Hongkou District Health Commission, died on Tuesday afternoon, according to a statement published on an official Weibo account on Thursday. He was 55.
Information on social media included a story that was nothing short of heart-wrenching.
Father of a 5yr old and stable cancer patient died after suddenly feeling discomfort at home. He was told his covid test from yesterday was invalid.
His last words on earth? Mom, can you check if my new Covid test has come out?
2hrs after he left, his Covid test came bk negative 
— JinJin Xu (@jinxshoe) "
All of this is just plain disturbing and raises questions which need answering.
In a report by, Quoth The Raven, published Tuesday, April 12,2022 and submitted by QTR's Fringe Finance, it is suggested these lockdowns taking place in Shanghai are extreme even for China.
"…if we are to believe the numbers coming out of China. You'll have to excuse me for being frank, but I simply don't believe them. China has lied about nearly everything since the beginning of the pandemic, and they certainly don't have the rest of the world's best interest in mind now that they are allying with Russia economically.
Rather, I believe the numbers are likely being exaggerated one way or the other (just as I believe China does with their macroeconomic data), in order to meet the needs of whatever agenda the CCP is trying to push.
Here we are, two years into Covid, with ample time behind us to have studied the virus, developed vaccines, boosters and therapeutics and allowed for natural immunity to spread – and China is locking down the city of 26.3 million people at the first sign of a couple cases of Covid.
The actions China has taken to implement this round of lockdowns have been dystopian and Orwellian, to say the least.

According to the NY Times –
all international flights to and from Shanghai have been halted
many roads to the city's two airports have also been closed
the government performed P.C.R. tests on 25.67 million people
the government has not allowed residents to go to grocery stores
the government has put together tens of thousands of cots in two convention centers as quarantine centers – but they don't have showering facilities
Alisha Rahaman Sarkar of The Independent wrote last week –
"Residents of Shanghai were seen screaming from their balconies in protest against a draconian lockdown that allegedly doesn't even allow them to leave their houses to get food under China's "zero Covid" policy.
Videos viral on social media show trapped residents howling and screaming from inside high-rise buildings at night".
She goes on to report of drones flying around with loud speakers blaring –
"Please comply [with] covid restrictions. Control your soul's desire for freedom. Do not open the window or sing," this drone is reported to be saying".
Quoth the Raven – tweeted on April 10, 2022
"The Covid response in Shanghai is so insane and asinine given how dangerous Covid is, it's starting to feel like either (1) the government is using Covid to implement Orwellian rules it had long planned or (2) there's something about this virus they know, that we don't, yet".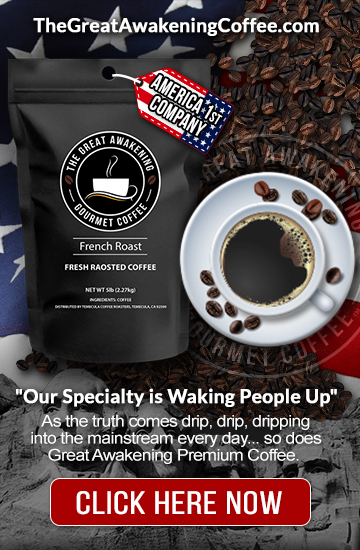 "There are innumerable disturbing things about the dystopian way this alleged outbreak is being handled, but none more pressing is the question of why it is being handled the way it is.
It felt like, heading into the spring, the world was over the idea of Covid. Mask mandates and vaccine mandates were being lifted, businesses were starting to recover and we were heading into the warmth of summer with the attitude that we now knew the risks of Covid and that it was time for every person to take care of themselves.
So, why such a drastic overreaction by China? Why continue the country's completely irrational and inane "Covid Zero" policy at this point?
It's simply doesn't make any sense – even for China. In fact, the country's extremely dramatic and overzealous response feels so abnormal that it made me wonder yesterday whether China was simply using it as a tool for a state sponsored power grab that it had long planned.
I also wondered if the drastic measures – similar to the measures we saw at the beginning of Covid from China – a sign that were the country knows something about the virus that the rest of the world still doesn't.
Certainly, nobody thinking reasonably believes such a drastic reaction to this virus, which has already wreaked its first round of global havoc but has settled down and become a way of life in places like Florida and the Nordic states where they've allowed herd immunity to run rampant, is warranted."
In viewing the Rumble video and watching CCP workers removing bodies from the sidewalks, dealing with the aftermath of these suicides, one wonders if there is not also a toll on those workers. Just how many fellow citizens can you clean up from the sidewalk before you are impacted? Do you at some point question what is happening as the afront it is to humanity?
Commentary below the video of NekkidNationalRVRoadTrip    reads –
"My Asian source sent me this heartbreaking video of Shanghai residents leaping to their death from apartment balconies and windows. Death is preferable to slow starvation in Lockdown. This is a heartbreaking, gut-wrenching video. Be prepared! America wants to bring this home. I Will Not Comply. You will have to disarm me and I will not go without a fight".
In Case You Missed It:
MSNBC Blast From The Past: It's Our Job To Control How People Think… Not Elon Musk's
Silent War Ep. 6199: DHS Targets Patriots, Zelensky: Nukes, School Pays Kids 4 Dragshow, Plandemic
For breaking news from one of the most over the target and censored names in the world join our 100% Free newsletter at
Also follow us at Gab
Follow us on Gab.com
, Like, comment, and subscribe.
Newsletter
, The best way to get the information you want.
Telegram
, Join our Telegram chat
Shop Patriot and Detox the Deep State by shopping with our sponsors.
RedPillLiving.com
, Home of Sleepy Joe – the world's most powerful all natural sleep formula and The Great Awakening Gourmet Coffee for Patriots.
GreenPillLiving.com
, High Potency Full Spectrum CBD.
TheGreatAwakeningBooks.com
, Censored Books for Patriots.
TheGreatAwakeningCoffee.com
, Gourmet Coffee for Patriots!
The Serapeum.com
, The Hidden History of Man & The Mystery Babylon Religion of The Deep State.
Sources:
https://rumble.com/v117l36-death-is-preferable-to-slow-starvation-from-lockdown-in-shanghai.html
https://www.cnn.com/2022/04/11/asia/china-shanghai-lockdown-culver-intl-hnk-dst/index.html
https://www.thegatewaypundit.com/2022/04/dr-fauci-praises-china-says-use-lockdowns-get-people-vaccinated-video/
https://www.zerohedge.com/markets/shanghai-outraged-latest-preventable-deaths-caused-ccp-lockdown-policy
According to the SCMP, Qian Wenxiong, a cadre with the city's Hongkou District Health Commission, died on Tuesday afternoon, according to a statement published on an official Weibo account on Thursday. He was 55.
https://www.nytimes.com/live/2022/04/08/world/covid-19-mandates-cases-vaccine#food-shortages-shanghai-covid
https://www.independent.co.uk/asia/china/shanghai-residents-screaming-windows-covid-lockdown-b2055311.html
https://quoththeraven.substack.com/p/something-is-rotten-in-the-state?s=w
https://twitter.com/QTRResearch/status/1513297565764235273?s=20&t=JcmrvAgUvdPpMtagwMLp9Q