CHAPTER TWO
Trump's Landslide Victory Over Sleepy Joe & China
"It's Kind of Boring Out Here"
~Anyone, at any Biden Campaign event, anywhere, ever.
Chapter Two
Trump's Landslide Victory Over Sleepy Joe & China
China raised its donations to the Biden Center by 400% as soon as Biden announced his campaign for the Presidency. The communist nation had already donated almost $8M since 2017, but immediately after Biden's announcement that he was running, China injected another $50M. 
 in July of 2021 reported this in an article8 titled "Exposed | Biden Center Received More than 50Mil From China After Campaign Announcement."
An excerpt follows:
"What many may not know about is the Biden Center that operates out of the University of Pennsylvania (U of P)…It turns out that Chinese donations for the Biden Center increased by nearly 400% the same year he announced his bid for President.
The Biden Center opened in March 2017, about a year before Biden announced his 2020 presidential campaign.
The complaint [from the NLCP] charges that in 2017, out of a total of $7.7 million in donations from China, $500,000 came from anonymous donors. After Biden launched his campaign in 2018, the total jumped to $27.1 million, with anonymous donors giving $15.8 million. And in 2019, Chinese donors gave $26.9 million to the center, $6 million anonymously.
"Academia is awash in Chinese cash," Flaherty said. "It's time for administrators to start answering questions about it."
"When you pair the vast sums of money with the timing of Joe's election campaign, it's pretty clear that the Chinese money wasn't just because China cares about educating the next generation. It seems that this was all about access to the Oval Office.
Biden is also seemingly rewarding the people responsible for helping him get away with this. Joe is recruiting all the people associated with the Biden Center and putting them in powerful roles within the government. Specifically in the areas of foreign policy."
The Biden family's relationship with the Chinese government included colluding with the CCP on a strategy to beat President Trump in the 2020 election.
Yaacov Apelbaum at the Illustrated Primer9 provides shocking findings on this as well in an article titled Trump Oppo Research Courtesy of the CCP.
"Hidden between tens of thousands of emails, IMs, documents, videos, sound recordings, and encrypted files is a collection of communications between Hunter Biden and one JiaQi.

JiaQi, AKA JaiQi Bao, AKA Jiaqi Wang, AKA Jiaqi Wang Bao, AKA Wang Bao Jiaqi, AKA Qinping Bao, AKA TianTian Bo, was Ye Jianming's US based assistant/advisor.  If you don't recall  the cast of characters in this Chinese finger puzzle, Ye Jianming, was the chairman of the China Huaxin energy conglomerate and Hunter's and Jim Biden's business partner.

Ye Jianming and his US based staff worked closely with Chinese intelligence which controlled large parts of the strategy, funding, and overseas operations of CEFC and another of the Biden's Chinese joint ventures named Bohai Harvest RST (BHR)."

Apelbaum wrote:
"Following traditional honeypot tactics, JiaQi was used to sweeten Hunter's already saccharin laced business engagement with CEFC. She kept an eye on Hunter from her base in NYC and acted as a cutout between the overseas Chinese officials and the Bidens. In one alluring communication JiaQi wrote:

"…regarding the delivery of your doggie chain and holiday/birthday package. I safe kept your belonging for you as promised. I don't think it is appropriate to drop off to a third party given the risk of miscommunication as happened in the past. How about I will either deliver it to you in person at your convenience or FedEx to a designated address where you can receive it directly?""

Based on the above note and the pictures of what appear to be JiaQi and Hunter biden nude in several of the pornographic scenes recovered from his laptop (which we discuss more in depth a little later on in this book) we can surmise that JiaQi, a beautiful women of Asian descent, was referring to the dog tags Hunter was wearing, probably his brother's.

In another communication dated March 26, 2018, as CEFC was disintegrating into bankruptcy, JiaQi advised Hunter to keep all of the money that was already transferred to Hudson West. Her rationale being that no one in China would say anything or care. Hunter took her advice and pocketed about $1.4 million. This was likely a Chinese government calculated move to give them future leverage over the Bidens. Legally, the assets of Hudson West (Hunter and Jim's company) should have gone to CEFC's creditors, NOT to the Biden personal bank accounts.

In this context, it is noteworthy that several communications sent to Hunter by Jiaqi Bao included Chinese opposition research materials targeting President Trump and specific tactical advice and strategies on how to defeat him in the 2020 elections. Many would say this is a textbook example of compromise. CCP intelligence is potentially controlling the Biden family and a US president through financial incentives and honey potting his son. This has been going on for years, and yet, not a peep from the DOJ or the Intelligence community.

"In 2020, Communist China materially interfered with our election."
~Lin Wood, Nov 12. 2020

These and other documents strongly suggest that the Chinese government was engaging in full-blown influence operations and election interference on US soil via front companies like CEFC, HBR, and others. This would mean that Hunter, Jim, and Joe Biden could be compromised in these operations – though I admit they seem rather enthusiastic in their destruction of America (rather than reluctant or blackmailed). So maybe China didn't need to go through all the trouble? The CCP probably could have just asked. Certainly, the Bidens sold us out cheap.

A little history: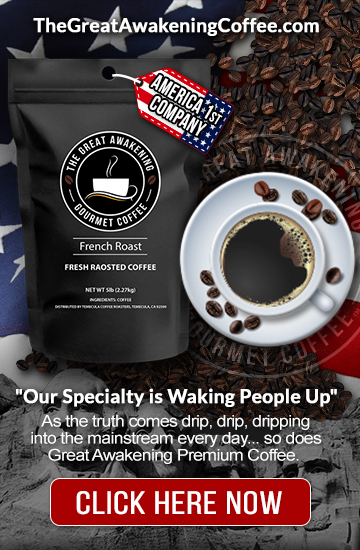 First came Barack Obama, who a great many to this day still don't believe was eligible for the office of the Presidency due to the unusual circumstances concerning his birth. (Read Jack Cashill's book: Deconstructing Obama)11. Many conservatives didn't even support Senator Ted Cruz due to his birth in Canada.  And now we have a new "birther" issue, Kamala Harris and her eligibility to be Vice President of the United States.
According to an op-ed in Newsweek12, Kamala Harris also likely doesn't qualify for the Office of Vice President.  Professor John Eastman, Professor of Law at Chapman University and Senior Fellow at the Claremont Institute raised these concerns based on known evidence.  
Newsweek started the article with an editorial disclaimer:
Editor's note: Some readers reacted strongly to this essay, seeing it as an attempt to ignite a racist conspiracy theory. That is entirely inaccurate, as this note explains. 
The piece begins with this excerpt from Professor Eastman [emphasis added]:
"The fact that Senator Kamala Harris has just been named the vice presidential running mate for presumptive Democratic presidential nominee Joe Biden has some questioning her eligibility for the position. The 12th Amendment provides that "no person constitutionally ineligible to the office of President shall be eligible to that of Vice-President of the United States." And Article II of the Constitution specifies that "[n]o person except a natural born citizen…shall be eligible to the office of President." Her father was (and is) a Jamaican national, her mother was from India, and neither was a naturalized U.S. citizen at the time of Harris' birth in 1964. That, according to these commentators, makes her not a "natural born citizen"—and therefore ineligible for the office of the president and, hence, ineligible for the office of the vice president."
 Eastman continues:
The language of Article II is that one must be a natural-born citizen. The original Constitution did not define citizenship, but the 14th Amendment does—and it provides that "all persons born…in the United States, and subject to the jurisdiction thereof, are citizens." Those who claim that birth alone is sufficient overlook the second phrase. The person must also be "subject to the jurisdiction" of the United States, and that meant subject to the complete jurisdiction, not merely a partial jurisdiction such as that which applies to anyone temporarily sojourning in the United States (whether lawfully or unlawfully)…
So before we so cavalierly accept Senator Harris' eligibility for the office of vice president, we should ask her a few questions about the status of her parents at the time of her birth.
Were Harris' parents lawful permanent residents at the time of her birth? If so, then under the actual holding of Wong Kim Ark, she should be deemed a citizen at birth—that is, a natural-born citizen—and hence eligible. Or were they instead, as seems to be the case, merely temporary visitors, perhaps on student visas issued pursuant to Section 101(15)(F) of Title I of the 1952 Immigration Act? If the latter were indeed the case, then derivatively from her parents, Harris was not subject to the complete jurisdiction of the United States at birth, but instead owed her allegiance to a foreign power or powers—Jamaica, in the case of her father, and India, in the case of her mother—and was therefore not entitled to birthright citizenship under the 14th Amendment as originally understood.
Interestingly, this recitation of the original meaning of the 14th Amendment Citizenship Clause might also call into question Harris' eligibility for her current position as a United States senator.
Professor Eastman finishes by stating that with so many foreign powers and adversaries in the world, the law's rationale applies as much today as in the past:
But the concerns about divided allegiance that led our nation's Founders to include the "natural-born citizen" requirement for the office of president and commander-in-chief remain important; indeed, with persistent threats from Russia, China and others to our sovereignty and electoral process, those concerns are perhaps even more important today. It would be an inauspicious start for any campaign for the highest offices in the land to ignore the Constitution's eligibility requirements; how else could we possibly expect the candidates, if elected, to honor their oaths to "faithfully execute the Office of President of the United States, and…to the best of [their] Ability, preserve, protect and defend the Constitution of the United States?"

"Our family feels happy and I feel happy that my sister, Shyamala, her mother, would have been very happy and proud of her daughter," Harris's maternal uncle Gopalan Balachandran told13
 media outlets in India on August 12, 2020.
"It's a historic day in a number of ways for the Indian community for the first time getting into a high political position. Balachandran said, according to the Reuters news agency.

Harris was born in Oakland, California in 1964 to a British Jamaican-born father, Donald Harris, and an Indian mother, Shyamala Gopalan Harris. She spent many of her formative years in nearby Berkeley.
And let's not forget that she dropped out of the campaign early due to lack of support for her before the primary.


Trump's Historic Campaign

"With over 3,000 staff and our volunteer army of 2.6 million volunteers trained and activated, the RNC and Trump campaign have the largest political operation in history." Trump Campaign on Election Day.

This incredible volunteer army14 surpassed the Obama reelection campaign's 2.2 million volunteers. Before the November 3rd, 2020 election, Trump Victory, the joint field effort between the Trump campaign and the RNC, made over 185 million volunteer voter contacts, which is five times the number Trump's team did in the 2016 election and more than the Obama reelection efforts of 150 million voter contacts in 2012.
Trump Victory also held around 74,000 grassroots events, secured about 174,000 new voter registrations, and reached out to minority communities. The RNC and Trump campaign had 15 Black Voices for Trump community centers, 17 Latino Voices for Trump community centers, and 8 Asian Pacific Americans for Trump community centers.

"I'm very proud of our fundraising, historic fundraising, and the vast majority of the money we raise comes from low dollar donors, so less than $100, we have the people behind us," Lara Trump 15  on Fox News Sunday Morning.
Between September and November alone, President Trump saw nearly a million patriots attend his incredible rallies. Compare this to most of Biden's rallies, where there were around 1650 or less16 for the same time period. They were often unable to even find attendees. In fact, more Trump supporters turned up to troll Biden at his rallies than actual Biden voters.

President Trump had the largest crowds in US history at his rallies at his 2020 campaign events. On the other hand, Joe Biden had some of the smallest crowds in US history.
The polls were garbage – the race was not even close. The rally numbers prove it.
President Trump saw more than 560 times17 the number of supporters attend in-person events as Biden. For comparison, Candidate Trump had nine times the number of supporters at his rallies when compared to Crooked Hillary.)

On Saturday October 24, Biden brought in Jon Bon Jovi for his event in Scranton, PA, but the event was a massive flop. About 30 people showed up in their cars and the high school parking lot was half empty.  Bon Jovi was destroyed on social media afterward as an absolute joke.

The Trump rally numbers were absolutely sensational. But the hidden story is that from 20% to 54% of attendees at the later Trump campaign rallies in 2020 were NOT Republican.18  
The numbers from RNC Chairwoman, Ronna McDaniel's Twitter account were absolutely AMAZING! According to her, Democrats were turning out in droves to hear President Trump speak. I'd wager that you never heard that from the fake news "tell-a-vision." She estimated:

Minnesota — 53.6% NOT Republican
Wisconsin — 52.6% NOT Republican
Michigan — 49% NOT Republican
Florida — 19.3% NOT Republican
Arizona — 19.5% NOT Republican
Arizona, Bullhead — 24.0% NOT Republican
As President Trump wound down his his fifth rally of the day late at night in Grand Rapids, Michigan, thousands of women AND MEN began chanting19
  'We love you!' from the crowds.
The Trump campaign and the Republican National Committee (RNC) launched a historic ground game20 to get out the vote in the 2020 election.
Before the November 3 election, Trump Victory, the joint field effort between the RNC and the Trump campaign, made over 185 million volunteer voter contacts, 500% the number team Trump did in the 2016 election and more than the Obama reelection effort of 150 million voter contacts in 2012.
Trump Victory also held at least 74,000 grassroots events, secured nearly 174,000 new voter registrations, and reached out to minority communities with massive success, something a Republican President had never accomplished so well in American History.

The devotion inspired by President Trump was, in large part, inspired by his success for the country while in office. The Whitehouse even released an incredibly long list of Trump's accomplishments while President, focusing on areas like the unprecedented economic boom, peace in the Middle East, nullifying the North Korean "Rocketman" threat, securing our borders, navigating the WuFlu virus and so much more. In fact, it's a rather long list and we've decided to archive the entire list of accomplishments at the end of this book, because Biden's White House, filled with spiteful bitchery, has removed it.
No Republican president in American history has made such inroads into the Democrats' stranglehold with minorities. The divisionary labels they use to divide and conquer us were beginning to lose their grip as Americans of ALL colors, backgrounds, and beliefs came together around the shared principles of American greatness. The Democrat party had long maintained a virtual monopoly of minorities – something many political scholars have referred to as "The Democrat Plantation".

This was a president who actually cared…who actually did things that helped people, rather than merely talking about it. His policy matched his rhetoric, a delightful rarity in politics – both American and abroad. This was a President who had soaring support from Black Americans, Latino Americans, LGBTQ Americans, Women and Independents. Groups like Women for Trump, Latinos for Trump, Blacks for Trump, Gays for Trump, and even Bikers for Trump. No President in American History had ever united America so strongly. We're not even touching on the #Walkaway movement, which hollowed out what little base the Democrats had left.
During President Donald Trump's time in office he managed to push poverty among black American adults to record lows, according to data in the U.S. Census Bureau's 2018 economic report.
The news was hidden deep in a 77-page report titled "Income and Poverty in the United States: 2018" 21.
 This report shows that poverty levels among married black families dropped to 18.8 percent, down from 20.2 percent in 2015 and 23.8 percent in 2007, which was the peak of the housing boom and bubble inflated by Congress and President George W. Bush's terms.
Poverty among black female-headed families also dropped to 31.7 percent, down from 35.7 percent in 2015 and 39.7 percent in 2007.
Poverty among all black Americans dropped to 20.8 percent, down from 24.1 percent in 2015 and 24.5 percent in 2007

One NBC News article titled Trump Pride: Gay Republicans on why they're backing the president  22 admitted that even with traditionally hardcore Democrat voters like the LGBTQ Community, Trump was a hit. They wrote:
"Phil Kazmierczak, a gay real estate agent in Virginia who said he's '100 percent on board' with the president, blames Democrats for fixating on identity politics.
"They force you to believe, with the help of liberal media bias, that you are no more than your sexuality or your gender or your race," Kazmierczak said in an email. "They want you to believe that someone is constantly coming for your rights. If you're gay, specifically, Democrat propaganda states that the Republicans are going to take away your rights."
Kazmierczak called Trump a "staunch supporter of gay people and their rights," but he said he makes a distinction when it comes to religious groups.
"He doesn't want gay rights forced on religious institutions," Kazmierczak said. "It doesn't mean that he doesn't support gay people. It means that to him, religious freedom is more important than social issues.""

"It's Kind of Boring Out Here"
~Anyone, at any Biden Campaign event, anywhere, ever.

A local FOX 10 reporter was stunned when, with less than 4 weeks until election left – NO ONE came out to see Joe Biden and Kamala Harris' first joint campaign rally, outside the Heard Museum in Phoenix, Arizona.

FOX 10 Reporter: 23 
"There's really not much to see. It's kind of boring out here. It's not your typical presidential campaign event. We don't see people campaigning outside. We don't see signs or not much of what's going on."

This is accurately reflective of virtually every single Presidential Campaign event Joe Biden did. Not much happened during "Sleepy Joe's" Campaign. A lot of "Lids", a few staged events, some conceding to radical far left agendas in promises (and breaking promises not to), and hiding in the basement from reporters. 
For breaking news from one of the most over the target and censored names in the world join our 100% Free newsletter at
Also follow us at Gab
Follow us on Gab.com
, Like, comment, and subscribe.
Newsletter
, The best way to get the information you want.
Telegram
, Join our Telegram chat
Shop Patriot and Detox the Deep State by shopping with our sponsors.
RedPillLiving.com
, Home of Sleepy Joe – the world's most powerful all natural sleep formula and The Great Awakening Gourmet Coffee for Patriots.
GreenPillLiving.com
, High Potency Full Spectrum CBD.
TheGreatAwakeningBooks.com
, Censored Books for Patriots.
TheGreatAwakeningCoffee.com
, Gourmet Coffee for Patriots!
The Serapeum.com
, The Hidden History of Man & The Mystery Babylon Religion of The Deep State.
The early lids were a constant aspect of Biden's 2020 presidential campaign. During one week alone in September, 2020, the campaign called a lid at 9:22 a.m., 9.20 a.m., 1:02 p.m., and 8.34 a.m.

Some of Biden's (staged) events had no individuals present other than approved press or campaign workers. On many days, Biden was not even out campaigning. Trump's campaign nailed it when they released an ad23 savaging the Biden campaign, speaking directly to the truth of the Biden Campaign Strategy with the following words:
"Alone. Hiding. Diminished."
The Trump camp hit Joe Biden on two very important topics: Feeble Biden was hiding in his basement for most of the campaign season. Biden also refused to answer questions about his crazy far-left ideas and policies.
Chapter Two Links
7
https://welovetrump.com/2021/07/04/exposed-biden-center-recieved-more-than-50mil-from-china-after-campaign-announcement/
 8
https://welovetrump.com/2021/07/04/exposed-biden-center-recieved-more-than-50mil-from-china-after-campaign-announcement/
9
https://www.yaacovapelbaum.com/2021/01/05/trump-oppo-research-courtesy-of-the-ccp/
10
https://www.newsweek.com/editors-note-eastmans-newsweek-column-has-nothing-do-racist-birtherism-1524800
 11
https://www.amazon.com/Deconstructing-Obama-Americas-Postmodern-President/dp/1451611129
12
https://www.newsweek.com/some-questions-kamala-harris-about-eligibility-opinion-1524483
 13
https://www.aljazeera.com/news/2020/8/12/kamala-harris-is-influenced-by-her-indian-and-jamaican-heritage
14
https://pjmedia.com/election/tyler-o-neil/2020/11/05/trump-campaign-mobilizes-historic-ground-game-to-make-sure-legal-ballots-count-n1126898
 15
[https://www.newsweek.com/lara-trump-campaign-2020-billion-dollars-historic-fundraising-fox-friends-1388252]
16
https://www.thegatewaypundit.com/2020/11/rally-tally-update-trump-train-rolling-500-times-number-rally-participants-basement-biden-even-crooked-hillary-2016-crushes-biden/
17
https://www.thegatewaypundit.com/2020/11/final-2020-rally-tally-president-trump-largest-crowds-rallies-us-history-biden-smallest/
18
https://www.thegatewaypundit.com/2020/10/historic-president-number-democrats-president-trumps-last-6-rallies-scare-american-left/
19
https://www.thegatewaypundit.com/2020/11/love-trump-america-will-prevail-ever-seen-thousands-women-men-chanting-love-us-president/
20
https://pjmedia.com/election/tyler-o-neil/2020/11/05/trump-campaign-mobilizes-historic-ground-game-to-make-sure-legal-ballots-count-n1126898
21
https://www.census.gov/data/tables/2019/demo/income-poverty/p60-266.html
22
https://www.nbcnews.com/feature/nbc-out/trump-pride-gay-republicans-why-they-re-backing-president-n1243469
23
https://www.thegatewaypundit.com/2020/08/trump-campaign-savages-basement-biden-new-ad-alone-hiding-diminished-video/
In Case You Missed It:
Hidden History: They are Hiding God, the Firmament, & The Seed War (/w Guest Mark Sargent)
Nemos News is 100% listener funded. Thank you for your support in our mission to Break the Cycle of Fake News.
For breaking news from one of the most over the target and censored names in the world join our 100% Free newsletter at www.NemosNewsNetwork.com/news
Also follow us at Gab
If you value our work please consider supporting us with our vetted patriot sponsors!
www.NemosNewsNetwork.com/sponsors
Shop Patriot & Detox the Deep State with RedPillLiving.com, Home of Sleepy Joe – the world's most powerful all natural sleep formula & The Great Awakening Gourmet Coffee for Patriots.
"Our Specialty, is Waking People Up."
Other Links
Join our Telegram chat: www.NemosNewsNetwork.com/chat