Reported by: Resist The Mainstream
Republican Texas Rep.-elect Mayra Flores needed only three words when responding to Vice President Kamala Harris's claim about "progress" being made at the southern border Thursday.
"She's honestly useless," Flores said. "I don't know why she's in that position. She hasn't been here in south Texas to see what their policies are creating, the mess that they're creating in our country, and that their policies are hurting real people."
Flores defeated Democratic candidate Dan Sanchez in a special election Tuesday to fill a vacancy until January 2023, flipping a seat in a district that is 85% Hispanic. She avoided a runoff by picking up 51% of the vote and will face Democratic Rep. Vincente Gonzalez in a redrawn district in November.
The seat was formerly held by Democratic Rep. Filemon Vela, who resigned to become a lobbyist. Vela won his last election by 13 points in 2020, but Republicans have picked up support in the Rio Grande Valley and in Nevada, two formerly blue strongholds.
President Joe Biden appointed Harris as "border czar" in March 2021. Authorities encountered 239,416 migrants at the U.S.-Mexico border in May after encountering over 234,000 migrants in April, United States Customs and Border Patrol (CBP) reported Wednesday.
This is an excerpt from the Daily Caller.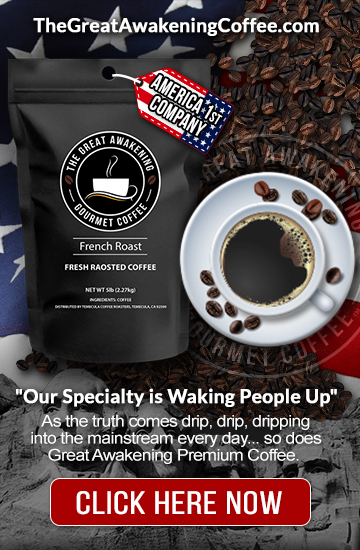 In Case You Missed It:
Silent War Ep. 6226: Killshot 4Kids, Trump "Crimes", Farmers Failing, Exec. Order: Trans Kids. Assange's End
Florida's DeSantis Boldly Bumps Heads With Washington After Refusing To Order COVID Vaccines For Kids Under Five, Keeping Floridas Kids Safe
For breaking news from one of the most over the target and censored names in the world join our 100% Free newsletter at
Also follow us at Gab
Follow us on Gab.com
, Like, comment, and subscribe.
Newsletter
, The best way to get the information you want.
Telegram
, Join our Telegram chat
Shop Patriot and Detox the Deep State by shopping with our sponsors.
RedPillLiving.com
, Home of Sleepy Joe – the world's most powerful all natural sleep formula and The Great Awakening Gourmet Coffee for Patriots.
GreenPillLiving.com
, High Potency Full Spectrum CBD.
TheGreatAwakeningBooks.com
, Censored Books for Patriots.
TheGreatAwakeningCoffee.com
, Gourmet Coffee for Patriots!
The Serapeum.com
, The Hidden History of Man & The Mystery Babylon Religion of The Deep State.