Despite the most recent CDC data casting real doubts on the effectiveness of the experimental mRNA Covid vaccination, the Biden administration FDA has authorized the Pfizer booster shot for children ages 5-11.
According to the latest CDC data, children aged 5-11 have been contracting Covid at a higher rate if they have been fully vaccinated since February, which is the first time the agency recorded more vaccinated Covid cases than unvaccinated.
The vaccines have been touted as being 'effective', yet, the CDC's own data shows they have definitely fallen short of that mark.  Since February, the infection rate among vaccinated children has remained higher than the infection rate among unvaccinated children. This trend has remained through the third week of March, which is the latest available published data.
The CDC reported a weekly case rate among fully vaccinated children aged 5-11 compared to unvaccinated children in the same age group were as follows –
February 12: 250.02 per 100,000 [vaxxed]  / 245.82 per 100,000 [unvaxxed]
February 19: 136.61 per 100,000 [vaxxed]   / 120.63 per 100,000[unvaxxed]
February 26: 71.81 per 100,000 [vaxxed]    /    61.52 per 100,000[unvaxxed]
March 5:       56.67 per 100,000 [vaxxed]    /    40.61 per 100,000[unvaxxed]
March 12:     42.56 per 100,000 [vaxxed]    /    28.75 per 100,000[unvaxxed]
March 19:    36.23 per 100,000 [vaxxed]    /     26.98 per 100,000[unvaxxed]
Overall, case rates among children 5-11 have fallen since the February 12 reporting, with case rates among the unvaccinated being less than case rates among vaccinated children age 5-11.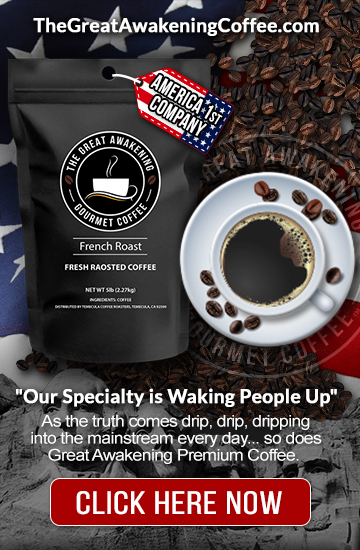 The FDA news release for October 29,2021 stated:
"Today, the U.S. Food and Drug Administration authorized the emergency use of the Pfizer-BioNTech COVID-19 Vaccine for the prevention of COVID-19 to include children 5 through 11 years of age. The authorization was based on the FDA's thorough and transparent evaluation of the data that included input from independent advisory committee experts who overwhelmingly voted in favor of making the vaccine available to children in this age group."
In addition to the poor effectiveness, the mRNA vaccine has been directly linked to serious, life-threatening side effects. One of the most concerning of these side effects is myocarditis. This condition has been seen in an unprecedented rate in children and young people all over the world. Expert Dr. Peter McCullough, the most published Cardiologist in the world, has stated, "an extraordinary number of young individuals that are going to have permanent heart damage" because of this experimental jab."
He calls it "reprehensible and reckless" for the FDA to be approving an experimental jab for children and downplaying vaccine induced myocarditis. He says an "extraordinary number" of young people will end up with permanent heart damage.  
Keep in mind, according to a UK study, children and young people are almost twice as likely or at the very least just as likely to be struck and killed by lightening. The study also found the overall mortality rate for children and young people was 125x higher than their chance of dying from Covid-19.
"The mortality rate in CYP who died of SARS-CoV-2 was 0·2 per 100,000 (95%CI 0·1-0·3) compared to 25·5 per 100,000 (95%CI 24·7-26·5) for all other causes of death."
With all the government's own data and considering the documented data and information published and released by Pfizer, one has to wonder why these shots are not being pulled from use. Authorizing these boosters for 5-11-year-olds borders on criminality. Either someone has dropped the ball or is just not paying attention to the science.
In Case You Missed It:
Biden Administration Purchases 13 Million Doses of Monkeypox Virus Vaccine
For breaking news from one of the most over the target and censored names in the world join our 100% Free newsletter at
Also follow us at Gab
Follow us on Gab.com
, Like, comment, and subscribe.
Newsletter
, The best way to get the information you want.
Telegram
, Join our Telegram chat
Shop Patriot and Detox the Deep State by shopping with our sponsors.
RedPillLiving.com
, Home of Sleepy Joe – the world's most powerful all natural sleep formula and The Great Awakening Gourmet Coffee for Patriots.
GreenPillLiving.com
, High Potency Full Spectrum CBD.
TheGreatAwakeningBooks.com
, Censored Books for Patriots.
TheGreatAwakeningCoffee.com
, Gourmet Coffee for Patriots!
The Serapeum.com
, The Hidden History of Man & The Mystery Babylon Religion of The Deep State.
Article links:
https://www.thegatewaypundit.com/2022/05/effective-latest-cdc-data-shows-fully-vaccinated-children-higher-covid-infection-rates-unvaccinated-children/
https://www.mayoclinic.org/coronavirus-covid-19/vaccine-tracker
https://covid.cdc.gov/covid-data-tracker/#rates-by-vaccine-status
https://www.cnn.com/2022/05/17/health/fda-covid-booster-kids-5-11/index.html
https://www.fda.gov/news-events/press-announcements/fda-authorizes-pfizer-biontech-covid-19-vaccine-emergency-use-children-5-through-11-years-age
https://www.thegatewaypundit.com/2021/11/uk-study-reveals-99-995-children-young-people-survive-covid-19-two-million-chance-fatal-much-lower-risks-vaccine/