Reported by: The Gateway Pundit
As The Gateway Pundit reported on Friday, Silicon Valley Bank was closed by the FDIC due to the bank losing over 60% of its value after the company disclosed major losses from security sales.
Many political pundits and investors have called for lawmakers to bailout out the failed bank.
Those advocating for bailouts have shied away from telling the public that SVB employees and affiliates voted in the leaders responsible for the current economic crisis.
Open Secret's data reveals in the 2020 election cycle Silicon Valley Bank employees and affiliates donated over $188,000 dollars to political candidates.
Over 90% of the donations which amounted to $173,434 went to Democratic candidates whereas  7.2% or $13,763  went towards Republican candidates.
Other notable names and organizations that benefitted from Silicon Valley Bank employees in the 2020 election cycle were the Lincoln Project, Bernie Sanders Kamala Harris, and Raphael Warnock
Republicans did see some donations from Silicon Valley Bank affiliates but they weren't as lucrative.
The Republican Nationals Committee received the most notable donation which amounted to $5,271.
The Silicon Valley Bank PAC in 2020 was a bit more balanced when it came to donations between Republicans and Democrats.
Republican Rep. Patrick McHenry of North Carolina and Democratic Rep. Maxine Waters both received $2,5000.
Former Representative Anthony Gonzalez of Ohio who previously voted to impeach Trump received $1,000.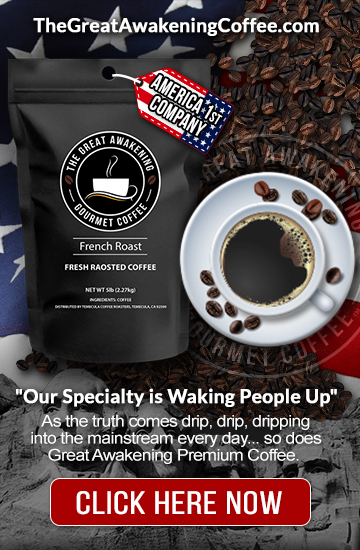 The 2022 election cycle showed the same story and employees of Silicon Valley Bank donated more to Democrats than Republicans
Here's who benefited the most in the 2022 primaries:
In Case You Missed It:
New GOP Congress Gains Access to Jan 6 Committee Files – One File is Missing – Why and Where Is It? (VIDEO)
Chinese Communist Party Writes Sen. Hawley and Demand He Take Down His COVID Origins Bill… Forget He's Not Joe Biden – Hawley Responds
For breaking news from one of the most over the target and censored names in the world join our 100% Free newsletter at
Also follow us at Gab
Follow us on Gab.com
, Like, comment, and subscribe.
Newsletter
, The best way to get the information you want.
Telegram
, Join our Telegram chat
Shop Patriot and Detox the Deep State by shopping with our sponsors.
RedPillLiving.com
, Home of Sleepy Joe – the world's most powerful all natural sleep formula and The Great Awakening Gourmet Coffee for Patriots.
GreenPillLiving.com
, High Potency Full Spectrum CBD.
TheGreatAwakeningBooks.com
, Censored Books for Patriots.
TheGreatAwakeningCoffee.com
, Gourmet Coffee for Patriots!
The Serapeum.com
, The Hidden History of Man & The Mystery Babylon Religion of The Deep State.